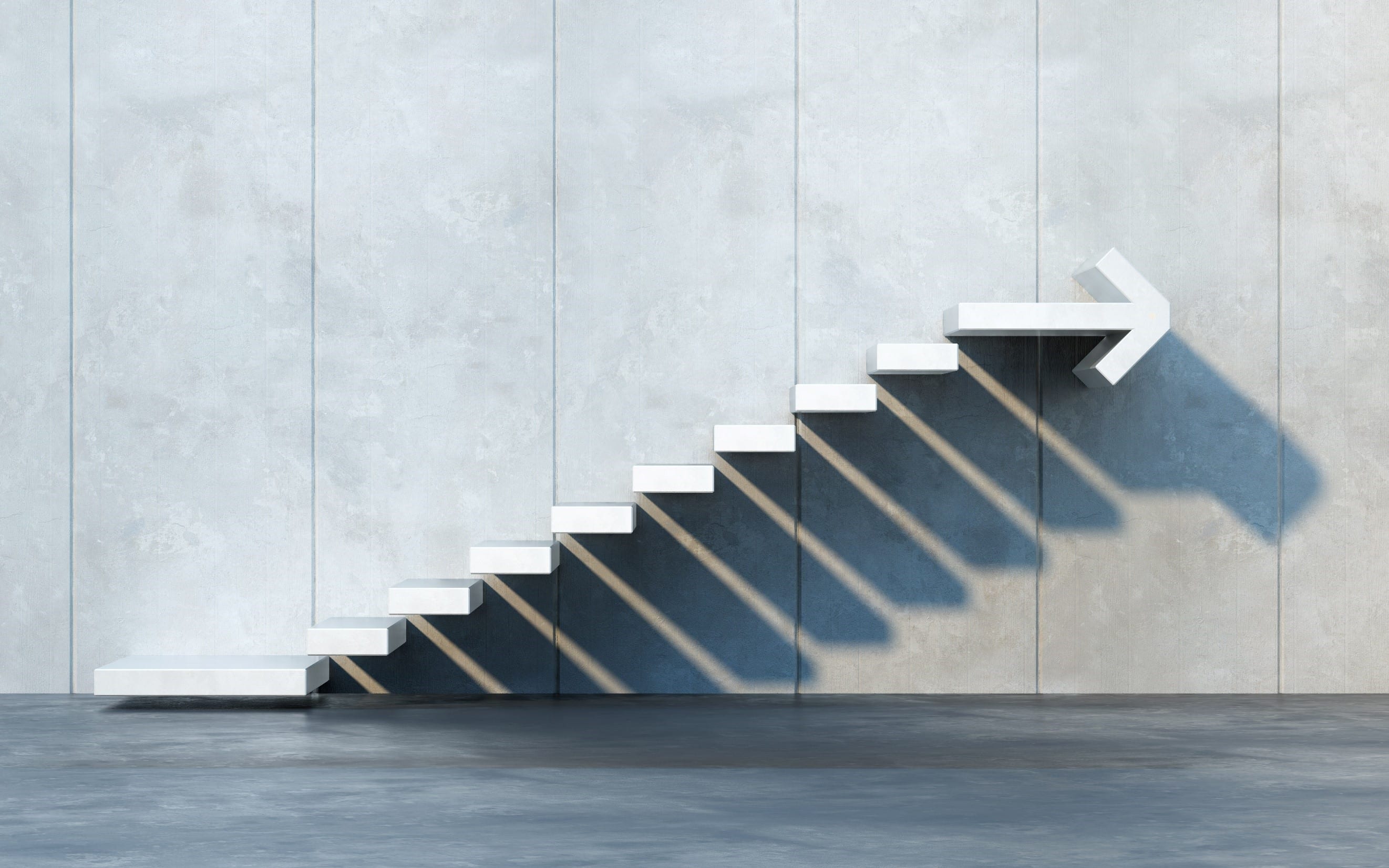 Greg Karr | November 12, 2019
Recruitment Process Outsourcing (RPO) is big business. According to Everest Group, there were over 3,000 multi-process RPO deals in place in 2018 (those with a minimum of four or more recruitment processes in scope and a minimum contract term of one year). The market has been growing at a consistent clip of about 15 percent for most of the past five years, with no end in sight.
RPO is an option for virtually any organization. But regardless of the size and scope, the decision of whether or not to go RPO is a big one.
Before starting on the RPO journey, we believe organizations should ask some fundamental questions:
How do we measure recruitment success?
How efficient and productive is our existing recruitment process? How efficient and productive is our existing recruitment team?
What is our reputation as an employer, and do we attract top talent?
How much is the talent acquisition function costing our business today?
What high-value, strategic talent acquisition initiatives sit on the back burner because we can't keep up with daily recruiting demands?
What impact does recruiting have on the success of our business?
These questions, and others, will help most organizations uncover plenty of opportunity for improvement, as well as help assess whether an RPO solution would work for the business. But like any significant change or initiative, succeeding with an RPO requires deliberate planning and preparation.
The Seven Steps
No. 1: Assess Your Current State
Plenty of organizations say things like, "We're not happy with recruiting," or, "recruiting could be better."
As a critical and highly personalized business function, recruiting elicits a lot of strong opinions from people from
across the business. But, it's important to know the facts about what's working well and what could be improved.
Use a SWOT analysis to develop a complete and objective understanding of your existing talent acquisition function. Examine, evaluate, measure, and diagnose how things are going today. Talk to internal stakeholders and examine recruitment performance data to validate what you're hearing and pinpoint where things are falling. Also spend some time benchmarking your situation against your peers to help contextualize what you're learning.
No. 2: Visualize Your End-State
Ask yourself a simple question: what does great look like for us? The "for us" part is important, because it will be slightly different for every organization.
Perhaps you're in the warehousing industry and most of your hires are low-skill laborers. In that case, turnover is likely high – so speed, efficiency, and cost-savings are probably at the top of your list.
On the other hand, if you compete for scarce, highly skilled people, you'll be looking to build a talent acquisition function that focuses on delivering the best possible candidate experience, works flawlessly with stakeholders throughout the organization, and is tightly integrated with your overall business goals.
The best solutions are fit for purpose versus being over- or mis-engineered. Take the time to reflect on what you want to achieve and what improvements will drive meaningful value to the business.
No. 3: Define Your ROI
An RPO partnership will fundamentally change how your organization hires people and will be a highly visible initiative. How do you justify the spend and define a return on the investment? Validating change with better business outcomes drives funding and adoption, and eases integration.
We believe that every recruitment metric can be connected to at least one of the following three areas: lowering the cost of running the business, increasing revenues, or improving operating efficiency.
These are issues that matter most to a CEO or a board of directors, and these markers must exist if the value of an RPO partnership is to be truly realized. They are the connections between talent acquisition getting better and the business getting better.
No. 4: Know Who You Are
Choosing an RPO provider can be a lot like dating, which is why it's important to know yourself first.
The better you know your organization – culture, decision-making processes, regulatory environment, talent market, operating rhythms, competitive stance, and plans for growth – the better you'll be able to find an RPO partner that works for your very specific needs.
It's tremendously helpful – not just to an RPO partnership, but to talent acquisition as a function – when an organization can accurately and completely explain its business, how it runs, and what makes it unique.
No. 5: Create Your Shortlist
The RPO market is increasingly crowded, and there are different providers for every type of business and need. Most senior recruitment professionals could probably name a handful of RPO firms – so if you're new to this world, reach out to your own personal network for recommendations as well as cautionary tales.
The key to meaningful change and improvement is to find a partner that is appropriately complementary to your organization, but that also brings a measure of contrasting perspectives.
Here's where you get to ask the questions. Talk to potential partners about how they adjust to new demands, handle escalations, and drive innovation. Ask them how they measure success and how they manage change effectively.
You'll soon get a sense of which potential partners could be a fit. Meet with them, learn about their people and their culture, and begin to imagine how you'd work together.
No. 6: Conduct a Thorough Transfer of Knowledge
Any reputable RPO firm can recommend a solution based on basic information such as the number and type of annual hires, geographic footprint, current recruitment process, and your recruiting technology ecosystem.
But a tailored solution – one that works for whatever unique circumstances your organization is in – will require the client to pull back the curtain and share everything that's relevant to the recruitment function.
Your RPO partner should have an opportunity to survey not only the HR and talent acquisition teams, but also LOB executives and managers, employees, and candidates who have recently gone through the hiring process. They should walk your factory floor, ride along with your delivery drivers, spend time side-by-side with your customer service reps – whatever roles they'll be hiring for.
Transparency will lead to a more successful partnership and better results for the business. Knowledge transfer should be a machine in perpetual motion. Giving your RPO partner a solid foundation in how things work today will empower them to recalibrate and
improve efforts every step of the way.
No. 7: Build Buy-In
An RPO partnership is bound to create different reactions, from sky-high expectations to open skepticism. The talent acquisition department may worry that they're being supplanted and resist, or they may welcome the help. Some hiring managers may balk at working with someone new while others will be excited by the potential benefits.
Working as one, cohesive team – from the executive sponsor, to program manager, to recruiters in the field – is vital to realizing success. Get everyone in the business who will be impacted by the RPO program involved from the beginning, including IT, finance, marketing, LOB leaders, and the executive team – everyone who will be culturally and tactically vital to the program's success.
Socializing and evangelizing will help build enthusiasm and internal momentum around the RPO program. Having everyone fully engaged from the start will help get everyone pulling in the same direction to drive adoption.
In Closing
Any change initiative is a lot of work and has the potential – if not managed properly – to fall short of expectations.
RPO is no different. In fact, talent acquisition demands special attention. Effective hiring has the potential to have a lasting impact on the business – both its operations and its brand in the marketplace. Whatever impacts your business can impact recruiting, and vice versa.
Even after you've found your ideal partner, the program must be rigorously managed and proactively nurtured. And, as you realize those previously elusive performance gains, always be on the lookout for ways to continuously improve and innovate.
Optimal recruiting isn't a destination – it's a journey. If you're not looking to get better all the time, your competitors certainly are. With an RPO partner in your corner, this is an opportunity to stay a few steps ahead of your talent acquisition demands and those rivals.
For a complete, shareable guide to RPO, download our Seven Steps Towards RPO Success, an eBook for those considering recruitment process outsourcing (RPO) for their business.