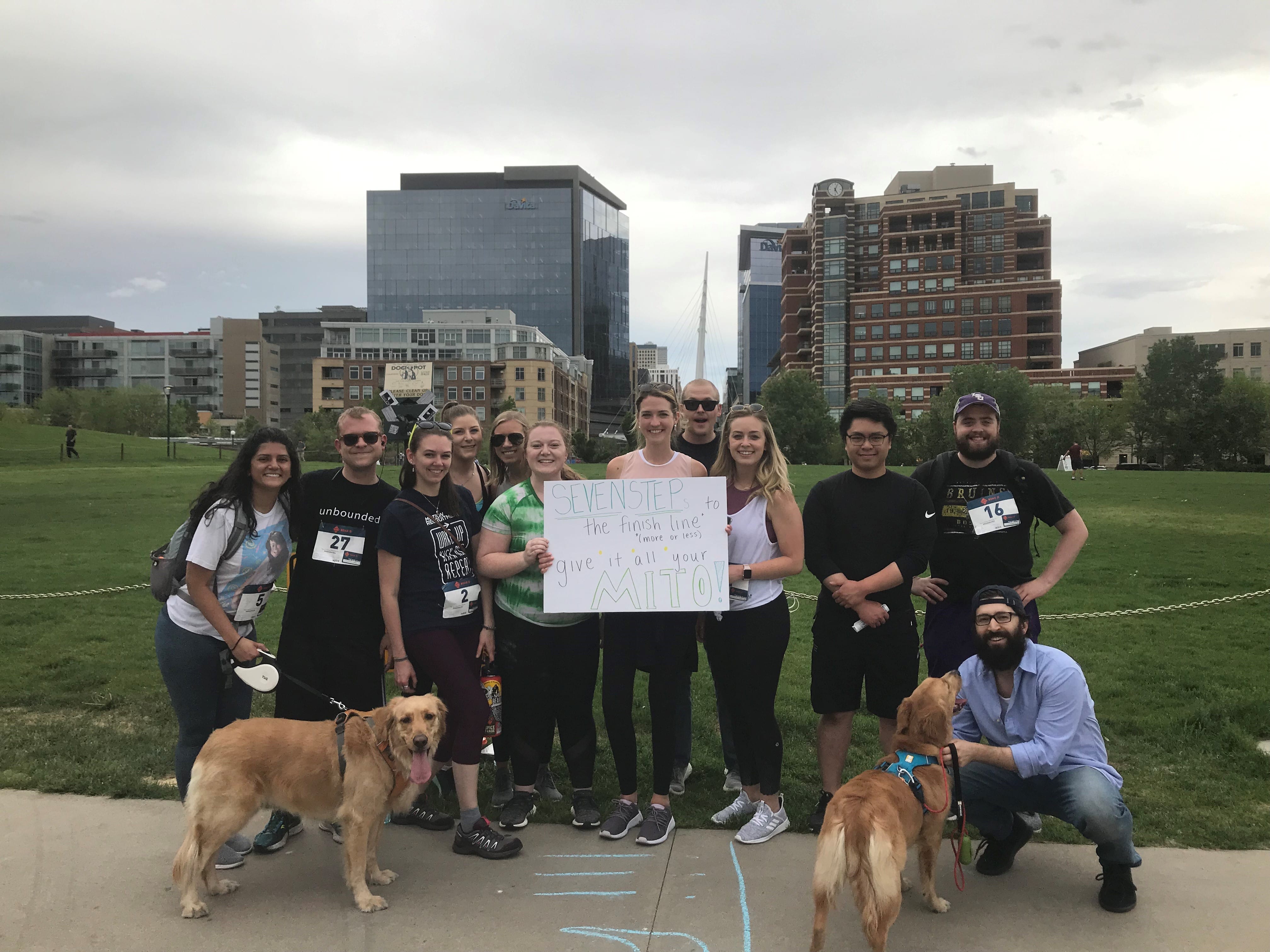 Sevenstep Team | June 6, 2019
How often do you get to do something that involves all of your colleagues – from around the world?
And, how often does a cause fuel a fire in your belly while also tugging at all of your heartstrings – because you just wish there was more you could do?
Well, that's what the Sevenstep-MitoAction inaugural "Run the World in
5k" was for me and the entire team at Sevenstep. We laced up our shoes in our
respective countries – from the U.S., to the U.K., to Australia – and on May 16th
we all ran or walked 5k to raise awareness for mitochondrial disease.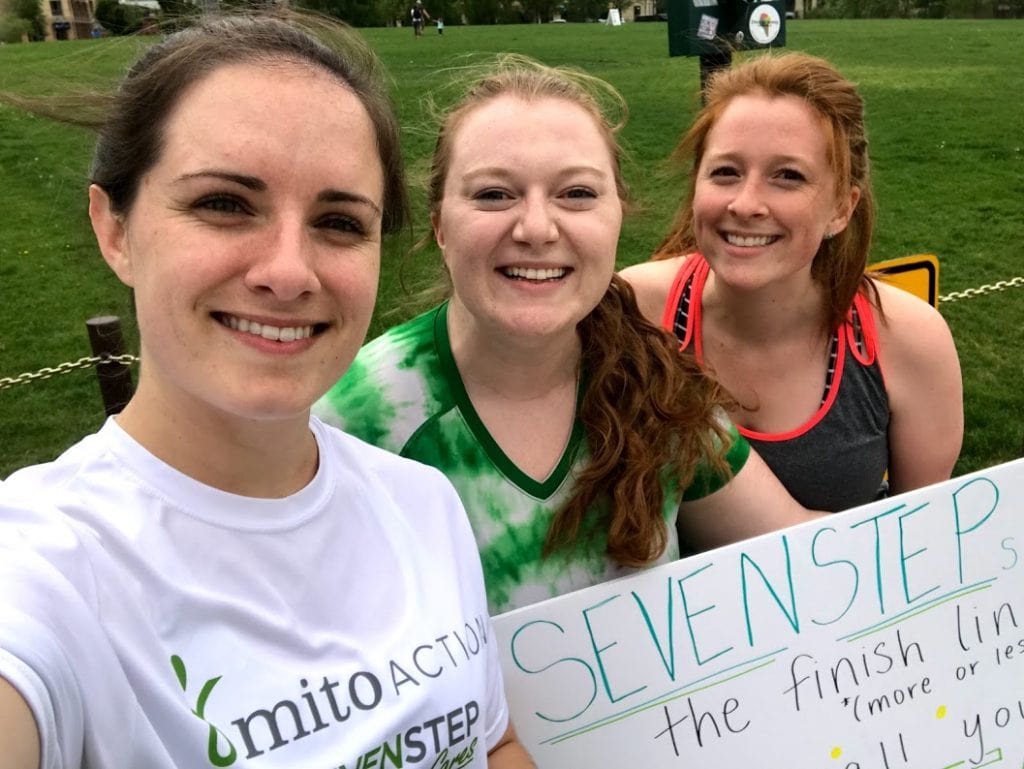 What Mitochondrial Disease Is
and Who It Affects
Mitochondrial diseases result from failures in the mitochondria, an
organelle responsible for over 90 percent of the energy needed to sustain life
in the human body. Aside from their role as the "powerhouses of the cell,"
mitochondria play an essential role in the breakdown and recycling of waste and
cell death (apoptosis). Body parts such as the heart, brain, muscles, and lungs
are impacted when mitochondria are unable to function properly. (The
Complexity of Mito)
In 2013, months before I would start my career with Sevenstep, Matthew
Harty, the son of now Sevenstep Chief Solutions Officer Paul Harty, would
succumb to his battle with mitochondrial disease. I wasn't lucky enough to get
to know Matthew during his short time here, but I can tell you that I think
about him regularly – most of us at Sevenstep do. Paul is passionate,
fun-loving, and full of talent, and I know Matthew would have probably grown up
to be much the same. Getting the opportunity to keep his spirit alive and to support
the patients and parents going through what Paul, his family, and Matthew all had
to go through is something I, and the rest of the Sevenstep team, look forward
to. We work together, but we're all a family.
Tragedy, rare diseases, and hard times have an odd and inspiring way of
unifying people. While I was running the 3.1 miles in Denver, I felt like my
whole team was right there with me. I felt like I wasn't just running, I was
running with purpose. I thought about how lucky I was to be healthy enough to
run and how lucky I am to work for a company that prioritizes giving back and
fights for causes much bigger than itself.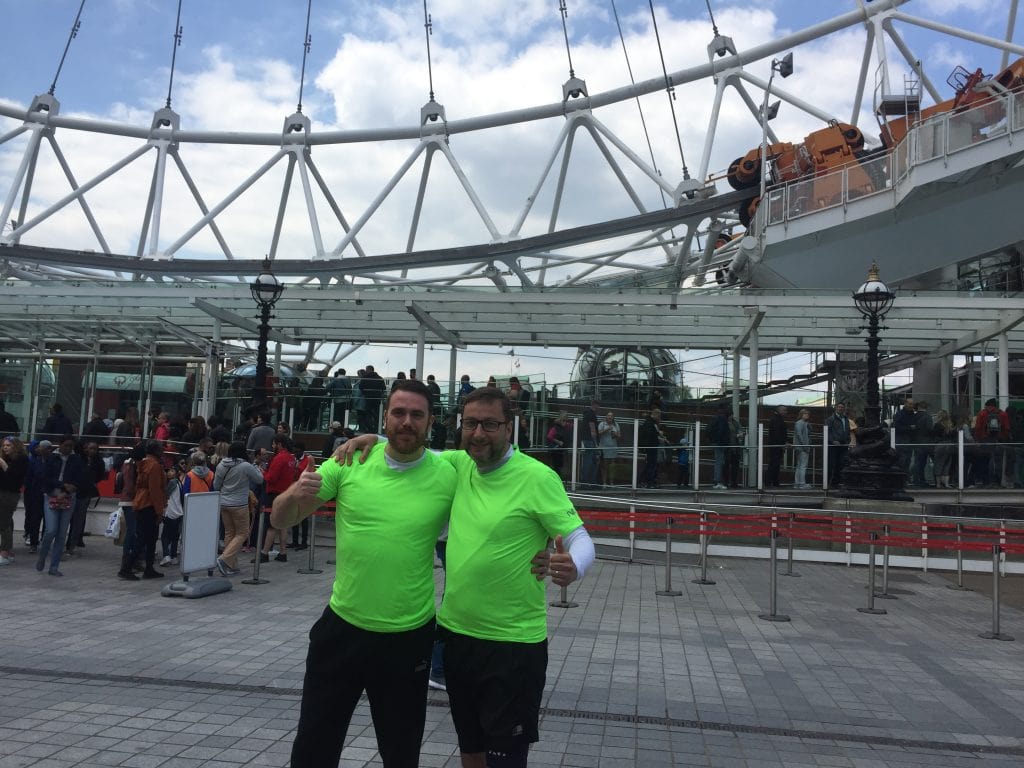 About Our Partner: MitoAction
If you follow us on social media, like LinkedIn, or if you read the Sevenstep blog, you've probably seen our posts about "Sevenstep Cares." It's our corporate social responsibility platform, but it's not just a box we check off or something we do to make ourselves feel good – although it is true what they say, you do get a lot out of giving back. Everyone at Sevenstep is genuinely passionate about community service and volunteerism, and MitoAction is one of our pillar partnerships.
MitoAction is a non-profit, based, like Sevenstep, in Boston. Together, Sevenstep and MitoAction have partnered to spread awareness and to serve as educators about mitochondrial disease. Sevenstep's involvement, volunteerism, and donations broaden the awareness of what mitochondrial disease is and together we're expanding the MitoAction footprint and message – that mitochondrial disease is rare, but support and hope are not.
The Sevenstep-MitoAction partnership provides
opportunities throughout the year for patients, parents, hospitals and clinics,
healthcare leaders, and community members to get involved, donate, and learn
more about mitochondrial disease. In addition to the "Run the World in 5k,"
which raised over $2,000 its first year, Sevenstep and MitoAction also
participate in these annual events together:
Sandra K. Russell
Kentucky Derby Event, which has generated over $2 million since its inception
over 10 years ago,
MitoAction's
Ragnar Relay Race, a 200-mile relay from Hull, MA to Provincetown, and
MitoAction Energy
Walk & 5k, which is in its 15th year and takes place every
September.
Like MitoAction, Sevenstep's
philanthropy, culture, and values run deep. But these qualities are not just
unique to our volunteerism, they're evident in all of our relationships. They're
the qualities that inspire me about my career at Sevenstep and I know I'm lucky
to get to work alongside such caring and giving people every day.
I've been personally volunteering with
MitoAction since I started at Sevenstep in 2014. All of the events I've
participated in over the years have been inspiring, but there was something
really special about our global 5k. I love that we all did it together, even
though we're not co-located, and I love what it signified – that we can all run
in unison for the same cause.