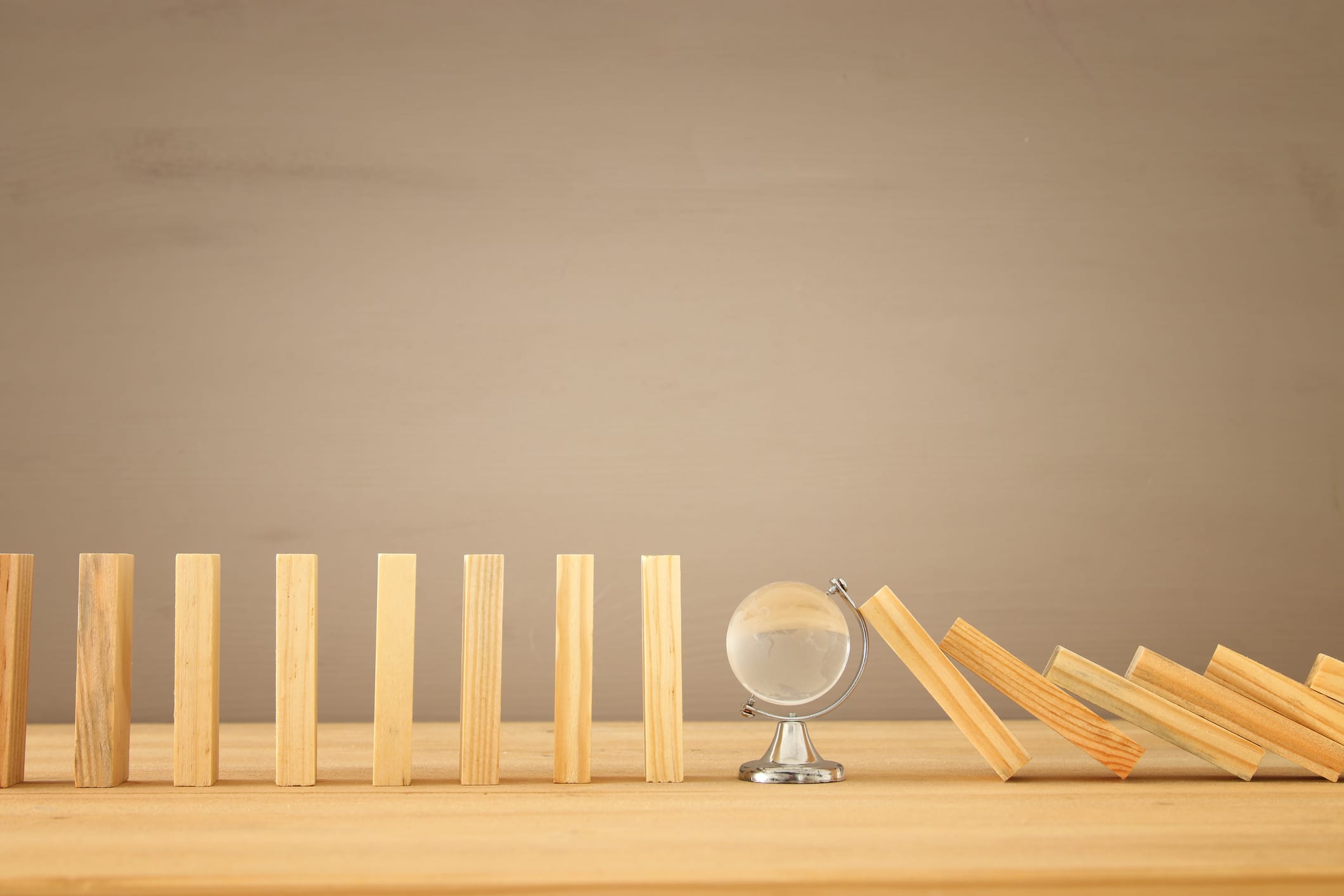 Sevenstep Team | December 7, 2018
For a couple of years now, the business climate in the U.K. has been suffering from a prolonged bout of uncertainty. We all seem to be in the midst of a nervous state as we wait with bated breath to see what will come of next week's Brexit vote in the House of Commons. Add to this the shifting winds of world trade and political uncertainty in other major economies, and a lot of us are wondering, "What will happen next?"
In an article put out by the Associated Press in London last week, the Bank of England warned that a no-deal Brexit would plunge Britain into a severe recession.
So, what's the pulse in the talent acquisition community here in the U.K. with all of this risk and talk of recession – which ultimately translates into job loss, change and uncertainty? Well, we're a little unsure of things at the moment as you can imagine. But, that's to be expected. We have a lot on our minds.
Talent Market Forecast: Factors Fueling U.K. Uncertainty
The uncertainty surrounding Brexit and the possibility of there being no deal at all has forced many businesses to remain in a holding pattern. This mentality is affecting decisions top to bottom around talent acquisition, including whether to outsource, whom to hire and when to make new hires (if any at all). Already there is a downturn in application volumes – especially in sectors that import talent to the U.K., like leisure and hospitality – as E.U. workers weigh their options with their own fair amount of uncertainty.
This could mean the return of the British worker to jobs that many may not have otherwise considered over the last 30-plus years.
For the time being, however, the low rate of unemployment means it's still a candidate-driven market. Attraction strategies, and a focus on building an attractive employer value proposition, are key to any organisation looking to gain a competitive advantage, especially in areas that continue to suffer dramatic skills shortages. For instance, technology roles – like Data Scientists – continue to be in high demand, but low supply. A search for full-time Data Scientist jobs posted on Glassdoor in the U.K. yielded 2,339 openings from companies like J.P. Morgan, Schlumberger, Google, and PwC, to name a few. This has been an ongoing trend: Technology jobs are easy to find for candidates, but tough to fill for recruiters.
The shift in focus to a total talent mindset in the U.K. – where companies employ a collection of permanent employees, independent contractors and freelancers – is also a variable that recruiters here must navigate. The gig economy continues to thrive, but the forecast for those non-permanent workers could change pending the December 11th vote as businesses continue to tighten their belts to contend with the uncertainty. We may even see an increase in demand for gig workers, as companies try to increase flexibility in their labour pool.
At the moment, we see an overreliance on agency usage as TA budgets are tightened and internal team growth slows down. While non-permanent workers were frequently under the purview of procurement departments and business lines, these groups are now teaming with TA and HR to better understand where the business needs for talent exist, what kind of talent fits best, and how to secure those people. Technology to support the total talent reality has proliferated, and we see many organisations working hard to understand how to use technology to optimise their processes.
How to Mitigate Risk During Times of Uncertainty
These talent-specific realities, coupled with the economic uncertainty caused by Brexit, has created a profoundly dynamic environment for today's TA function. While it can be nerve-wracking – and at times uncertain – there is an opportunity to improve, even while all of this is happening. To capitalise on the market, instead of fearing it, here are a few steps any organisation can implement to get ahead of the challenges TA will face in 2019.
1. Join Up Your Strategic Workforce Plan with Your Business Plan
Planning your workforce – what kinds of people you need, in what functions, in which geographies, and for how long – is a moving target. But it's an essential one. If labour is the single largest cost to an organisation – which in most cases, it is – optimising workforce plans can accrue significant benefits to the bottom line.
Done right, strategic workforce planning should be driven by HR and TA. But it must also align with the organisation's business objectives as well its long-term strategy, as articulated by the CEO.
2. Prioritise Internal Mobility
Hiring new talent into the organisation is almost always the costliest option. In addition to recruitment costs themselves, new employees almost always take some time to become fully productive as they learn new processes and systems, and acclimatise with your culture.
Creating a robust internal mobility strategy can mitigate much of this risk – especially now. Recruiting from within the business is one way to ensure consistency during these uncertain times, while also reducing the risk of making new hires whose performance capabilities are unproven inside your company.
Career mapping, skills assessment and investing in the right amount of training to continue moving resources up and around the enterprise is important. Not only does it help keep your current workforce engaged, but it also illustrates an appealing career opportunity for top external talent.
3. Create Agility in Your HR Programme
HR, and the role of recruitment, is evolving. New, innovative technologies – such as Artificial Intelligence and Robotic Process Automation – are enabling recruiters to spend more of their time on value-added tasks, like building meaningful relationships with candidates and hiring managers, instead of spending too much time on administrative duties. It also enables TA to take some time and really strategise about ways to make a meaningful contribution to the business, rather than racing just to keep up with daily demands.
A more agile TA function will create the ability to respond to new demands thoughtfully and efficiently, no matter what's driving them. An empowered, strategic recruitment team operating in an agile environment is the future.
4. Embrace the Use of Data
To gain – and sustain – a competitive advantage in TA today requires prioritising and optimising the use of data analytics.
These analytics, like recruiters, have implications throughout the enterprise and can be incredibly powerful when harnessed to inform decisions.
"(Data intelligence) is no longer just about applicant flow and geo-targeting," says Paul Harty, Chief Solutions Officer of Sevenstep. "It's about driving positive engagement during the interview process, and the critical period between hire and start date. The smartest companies are now measuring engagement over the first 12 months of an employee's tenure, and even post-exit. They're analysing vast amounts of data through the entire employee lifecycle to determine when prospects and employees are the least or most engaged, and to focus the right TA investments on returning value to the business."
The next several days – and the months ahead – will be full of uncertainty as the U.K. charts its post-Brexit course. Undoubtedly, TA must continue to change along with this climate and the business impact of decisions made by our Government. Organisations that have braced themselves for an uncertain future, who have partners willing and able to change along with them, will be the ones to survive – and thrive – no matter what happens next.