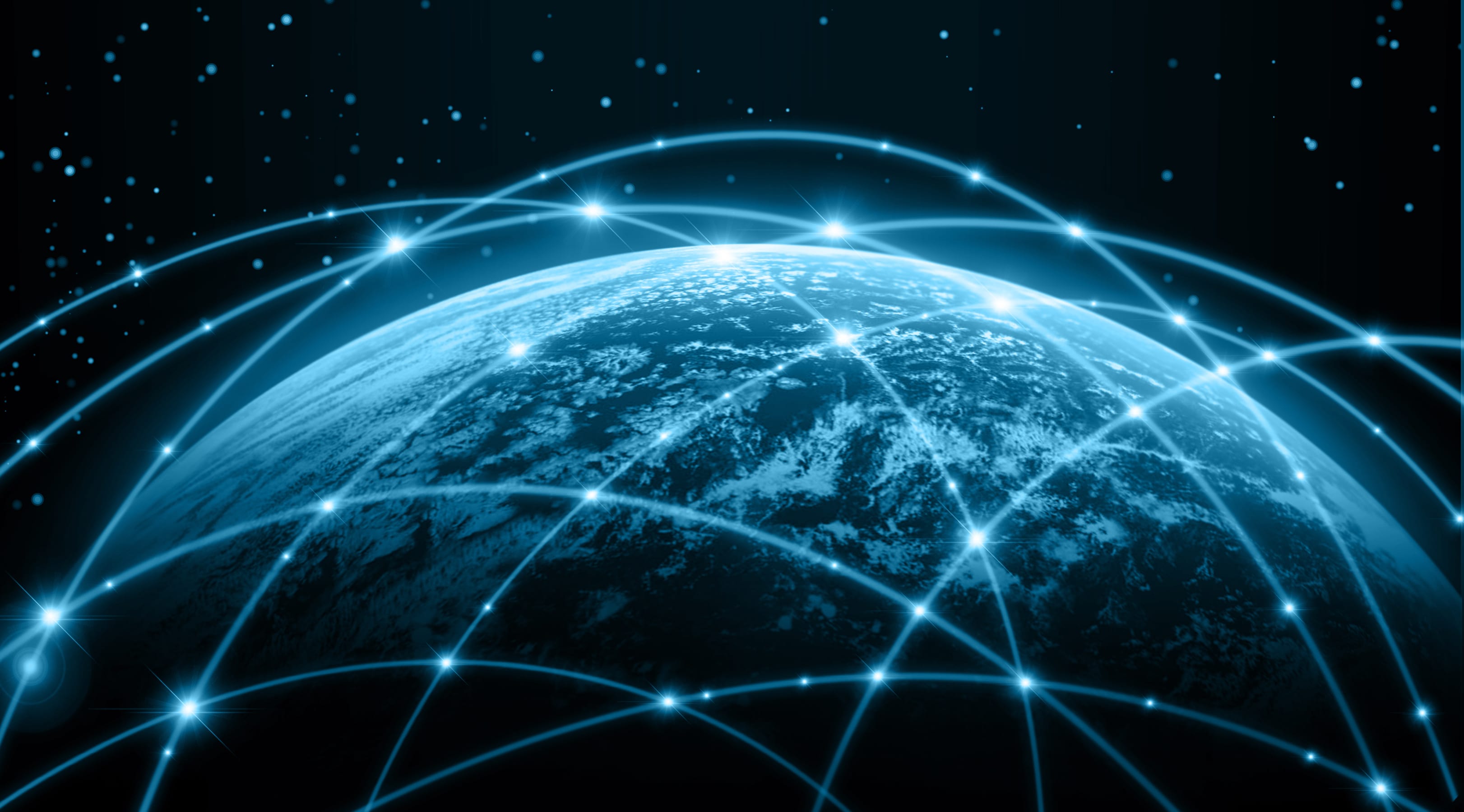 Anna Botha | December 11, 2019
There are over 3.2 billion people on social media globally. LinkedIn has well over 500 million users, 40 percent of whom visit the professional networking site every day. A similar story is playing out on Facebook and Instagram, where 1.56 billion active users log onto Facebook every day and more than 500 million people use Instagram every day. Plus there's Twitter, Snapchat, Pinterest, TikTok…the list continues to go on and on.
Capturing an audience's attention on social media has proven to be incredibly important and powerful for business, and it starts first by understanding how to market on the various (and growing number of) social media platforms. Like the users themselves, social media is hardly ever static.
In 2020, these are the social media trends to know about – and how to apply them.
The Rise of 'Dark Social': There will be fewer public interactions and more private conversations and direct messages (DMs) on Messenger, WhatsApp, and Instagram. People will be using public social media less and venturing more to private groups and ephemeral 'Stories.' How to Apply This Trend: Respond to your customers through DMs in a timely fashion; Facebook even highlights a company's average response time from their page. Use Stories to show behind the scenes footage of your brand and create private groups for one-on-one interactions. Example: Starbucks created a private Facebook group for pumpkin spice latte (PSL) lovers, and it has turned into a pillar lesson for marketers on how to interact with customers while subtly promoting a product.
Social Media 'Wellness': People are becoming more aware of the effects of social media on their mental health. So while they aren't shying away from social media altogether, they are managing their time on it. How to Apply This Trend: With people spending less time on social, you have to make an impact quickly and provide value for your audience. Don't just post for the sake of posting; consider the value for your audience, not just the message you're trying to get across.
AI – And the Application of Chatbots: It's time to adapt and invest in AI technologies to maximize on the possibilities and results. Chatbots in particular can help provide 24/7 customer care and manage incoming customer data. How to Apply This Trend: Facebook chatbots are evolving and can be a quick way to handle customer inquiries. But, take the time to ensure everything is set up correctly before jumping in. Chatbots can also be used just for fun – the Jamie Oliver chatbot, for instance, uses emojis to share recipes. It's intuitive, functional, and the content is served up just right.
Gen Z is Online and At Work: Understanding this audience will be key in 2020. They are tech savvy and demand innovation, creativity, personalization and transparency. How to Apply This Trend: Your audience changes and so do the platforms they use. Learn which channels they use and be a part of the conversation (if it works for your brand). Don't try to be on every platform. Make it hyper-personal experience so your audience feels like the content is just for them. It creates more meaningful interactions which is better for you and for them.
Influencer Marketing: Employee advocacy programs (EAPs) fall under the "influencer marketing" category, and they are proving to be much more effective than outside influencers, who are paid to share company content. How to Apply This Trend: The influencer bubble is starting to burst. Despite their smaller audiences, micro-influencers are turning out to have a much higher ROI. Finding the right influencer(s) for your audience is key. Your employees can also serve in these roles and function as your biggest advocates. Implementing an EAP is a simple but effective way to constantly be promoting chatter about your brand.
Go Live: Video continues to be a big trend for social media, especially the ability to 'go live,' as predicted at the start of 2019. Not only do followers get a notification when a page goes live, but they can also ask questions that interviewees can then answer in real time. Plus, live video engagement is good both during and after the broadcast. Because it sits on a page's feed, followers are able to view the video after it has been recorded. How to Apply This Trend: With LinkedIn adding a live feature in 2019, it's now easy for brands to go live across social media channels. You can use the live app features or invest in a tool to help you go live across all of your channels. Either way, it will be easy to 'go live' in 2020.
Long Form Posting: There is a general move towards longer form posts, particularly on Instagram, which is becoming more like a micro-blogging site. Twitter threads are another big trend. A great example of which can be seen in this spoof, Beyoncé's Assistant job thread. How to Apply This Trend: Long gone are the days where posts had to be short and sweet. With misinformation everywhere, audiences want more detailed explanations from the experts. Use longer form posts or thread tweets together to tell a story. It'll keep people on your page longer and more engaged in your content, making your brand a trustworthy source of information.
Culture First: People want brands to show more cultural diversity. Broad and diverse audiences mean brands can tap into niche communities. How to Apply This Trend: Within talent acquisition, this is an opportunity to showcase diversity and inclusion programs and peel back the curtain on all of the stock photos to reveal real culture in the office.
Social media continues to be a competitive space. For companies vying for users' attention, it's starting to come at a cost too. Organic traffic is no longer a luxury most are able to reap the benefits of. Instead, it's becoming increasingly more important to stay ahead of the trends and to put dollars and cents behind important messages to targeted audiences.
For more 2020 social media trends, check out these resource links:
• HubSpot and Talkwalker: Social Media Trends for 2020
• Hootsuite: Social Media in 2020: 11 Data-Backed Predictions
• We Are Social: Think Forward 2020: The New Rules of Social