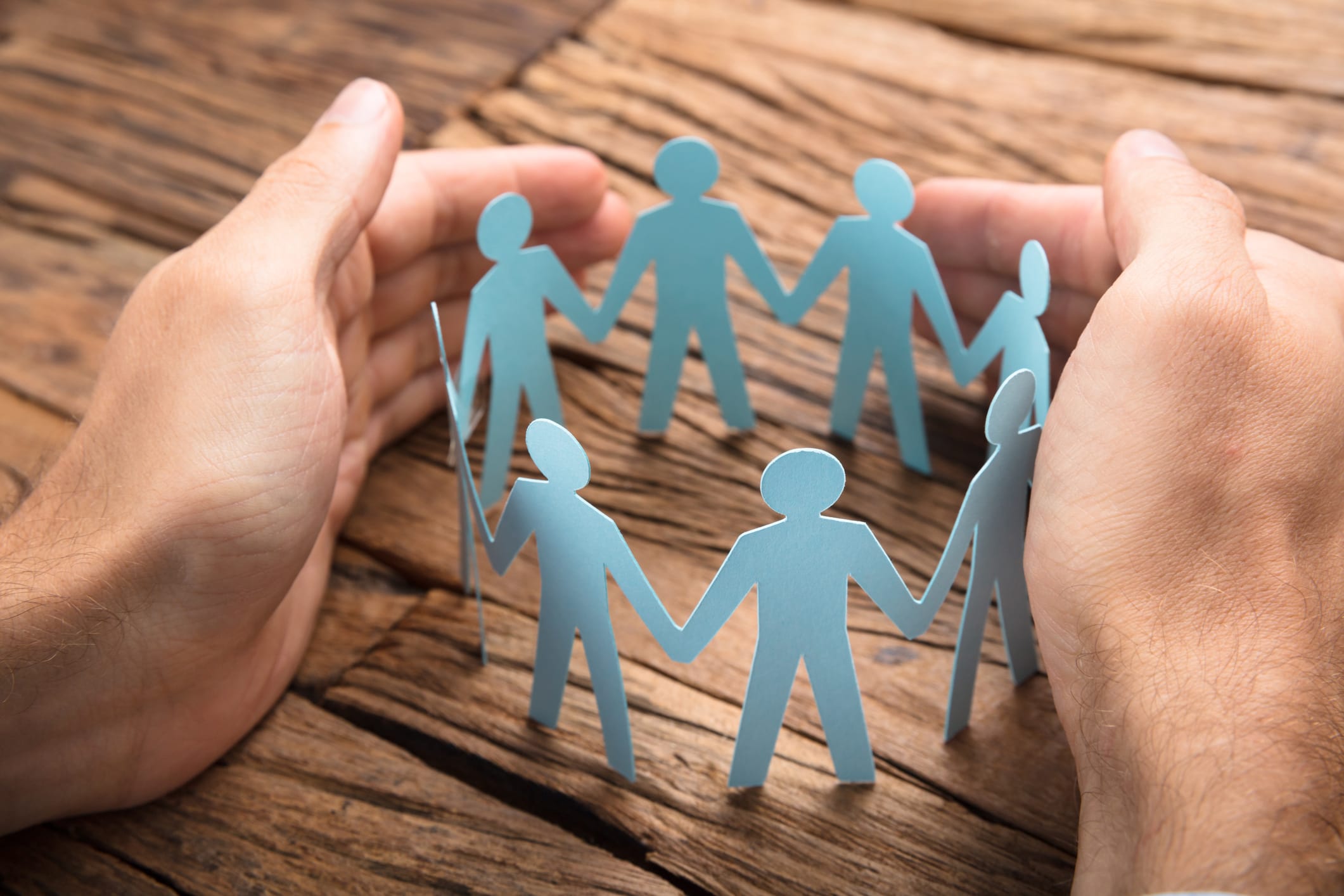 James Osgathorpe | February 19, 2019
The primary goals for any recruiting team are to improve the quality of hires coming into the organization, and to optimize the process of finding and securing quality talent.
One of the key tools for doing that is the talent community. But, contrary to what many may assume, a talent community is not about getting more people to apply to jobs. Rather, it's about nurturing a community of candidates – and building a strong affinity for your employer brand.
When it comes to successfully managing a talent community, candidate experience must always reign supreme. Here at Sevenstep, we're especially attuned to this. In fact, the primacy we place on candidate experience has earned several of our clients recognition on lists like the CandEs.
But winning awards is simply a by-product of smart planning, persistent work and optimizing the use of technology, like candidate relationship management (CRM) tools. The real sign of a great talent community is when engagement with your brand is strong – and long-lasting. An area of missed opportunity I often see is when companies target their messaging only towards the job seeker – not the employee. A holistic talent community will include those looking for more information on the brand, those actively applying to jobs with the brand and those currently working inside your four walls. If you're not speaking to everyone, you're missing out.
Here are the pillars to properly – and successfully – manage a talent community:
Managing the Members
Driving the right members to the talent community is key. For instance, when someone applies for an opening on your website, they've already begun to engage with your brand. This is a perfect opportunity to let them opt-in to your talent community. If they've made it all the way to your careers page, they're a prime target member.
Another way to drive and manage membership is to capitalize on cross-channel opportunities. You'll reach a broader – but still relevant – audience if you're active on multiple social media channels, as well as technology platforms like mobile. Promote your talent community across all social channels and media streams to maximize your member base potential. Don't operate siloed and do not build your membership in a vacuum.
Managing the Message
A talent community has two basic functions: first, it's to manage people who are already interested in your employer brand; second, it's to make them more interested over time.
Keep this in mind as you develop your messages. Everyone in your talent community is at a different stage of engagement with your brand – so it's a mistake to treat everyone exactly the same.
Avoid sending an endless stream of "we have this opening" messages to your community. Instead, share industry thought leadership, trends and other relevant articles and information to give people a reason – beyond open jobs – to be a member of your talent community and to be connected to your company. If you're a job seeker, job openings are relevant, but if you're not in the market that day, you need another reason to stay connected.
A talent community is also a great place to share company news. Remember, people joined because they're interested in the whole company picture – make sure you're delivering content that maintains that interest and delivers real-life snapshots of the company. Press releases, company earnings reports and media features are all great examples of information to share with this audience.
Along the same lines, messaging needs to take into account that some of those members might actually already be working for the organization. Consider sharing events, meet-ups, trainings and other internal news to make sure you're contributing to the development of your members and the community at large. A full ecosystem of different types of information that members will find interesting, relevant and make staying in the talent community worthwhile is the goal.
Segmentation
In order to differentiate members and messages, you should segment your community in ways that enable you to target your messaging to the right people at the right time. When you capture opt-ins, make sure to also capture what kind of news they're interested in receiving – are they interested more in employee stories, company developments, job alerts or broader industry news? You should also consider segmenting members by their job type. What's relevant to a sales person is probably different from what will interest an internal auditor.
Segmenting talent by which stage of the interview process they're currently in or which stage they've made it through previously is also a good idea. You'll likely want to continue courting silver medalist finishers for future openings.
Segmentation also takes into account cultural sensitivities – which can be vital for companies that operate on a global scale. You should not take a one message fits all approach. Localization is important, and you'll be adding more value for your members while demonstrating respect for their culture. Simple nuances, like spelling differences, are important to incorporate into segmented member lists.
Building a talent community is all about setting expectations – this includes relevance but also timing. If people don't hear from you frequently, they're more likely to be confused – and turned off – when they receive a communication from an organization they'd forgotten about. They'll also be much more likely to treat your communication, when they do receive it, as spam. Have a clear strategy for who, when and what you'll say.
As talent community managers for our clients, in addition to strategic direction and execution, we also consult on important considerations, like data privacy, to keep in mind when governing a talent community. When you build a talent community, you will likely be holding a significant amount of personal and identifiable information. A key part of successfully managing a talent community is to build and maintain trust, which includes protecting the information your members share with you.
Data privacy is not an option, and regulations are in place in order to protect your members. Even the basics, like giving every member the option to unsubscribe in every communication, are important to follow through on. Data protection is important no matter where your operations are, but it is most certainly increasing in importance across the European Union since the introduction of General Data Protection Regulations (GDPR) in 2018. Break the rules, and you could face crippling fines.
Talent community management is a vital component – and enabler – of a comprehensive talent acquisition strategy. When managed effectively, it can project a dynamic, engaging employment brand to potential recruits.