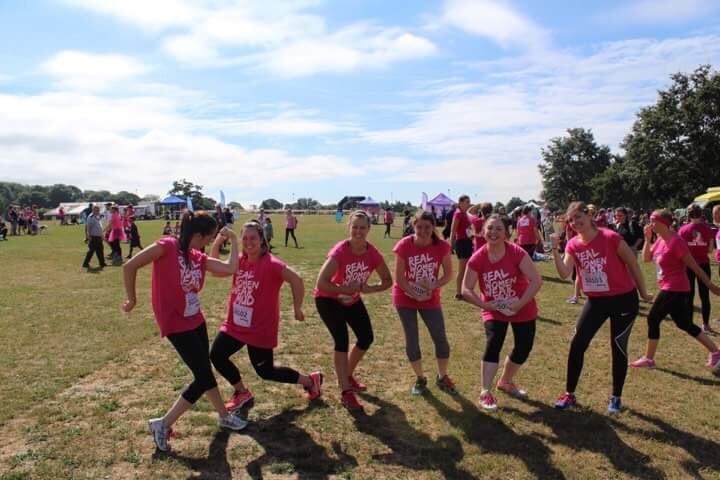 Sevenstep Team | November 6, 2018
People say endorphins make you happy, and for Sevenstep, nothing brings out the joy of service more than volunteering in our communities. This fall we gave our time, and sometimes our own athletic abilities, to a few purposeful events.
In particular, Sevenstep volunteers could not seem to stay away from 5Ks!
MitoAction Energy Walk & 5K
MitoAction, a nonprofit organization founded in 2005, has one mission: to improve the quality of life for children, adults, and families living with mitochondrial disease. Each September, they hold the Energy Walk & 5K to raise funds for their important work helping to ensure that every patient has access to specialized care and a network of support.
This year, MitoAction was able to raise nearly $60,000. Dozens of volunteers, including six Sevenstep employees, spent the day setting up for the event, greeting and registering runners, manning the refreshment tent, and more.
"My job was to clock times for all of the runners/walkers. Towards the end, there were only a few people left. All of a sudden, we see a child walking with about 20 folks all wearing the same colored t-shirt for him. "Thomas Team" – a team of 84 people – stopped before the end of the race and encouraged Thomas to cross the finish line with them as a group. Seeing all the support he had and how happy it made him really made my day. It's those special moments that encourage me to volunteer."

-Steven Decker, Senior Recruiter, Boston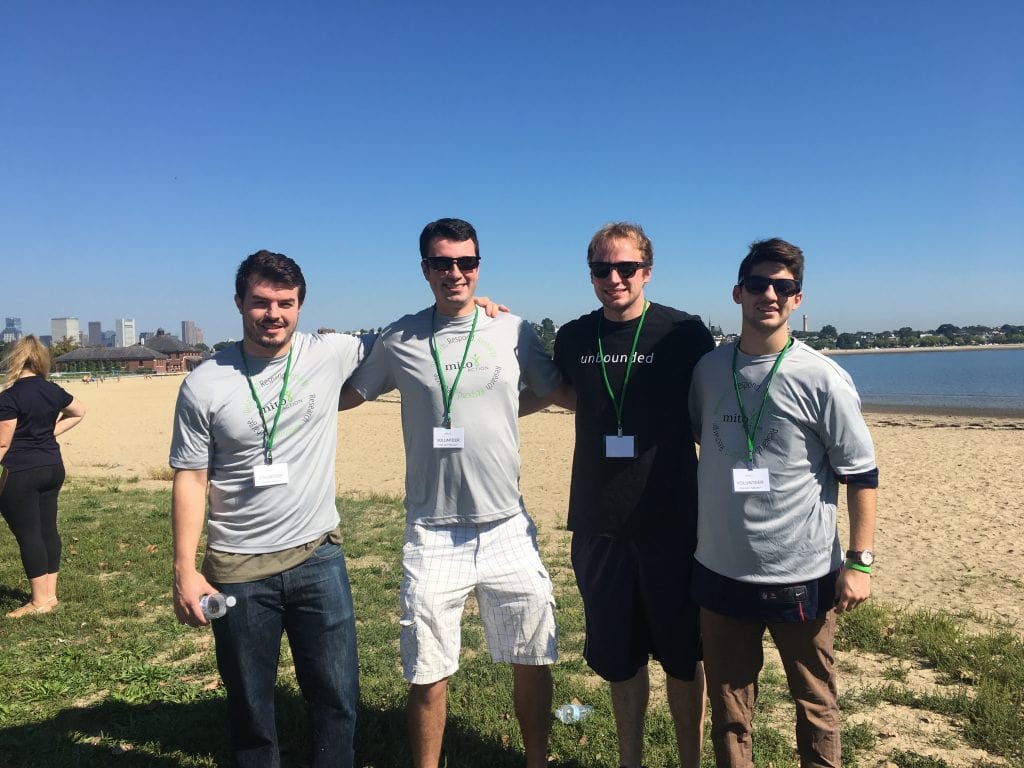 Pretty Muddy 5K
Cancer plays dirty, but so does Cancer Research UK. They created Race for Life, a series of women-only events raising money for research into more than 200 types of cancer. Six Sevenstep employees from our Devon office volunteered at Race for Life's Pretty Muddy in Exeter. They climbed over, crawled under and charged through the mud-filled obstacle course, finishing with a mud slide that lead them to the final mud pool.
Poor Jacinta Allerston – one of our Lead Sourcers – was so excited for the race to begin, she jumped for joy quite dramatically and sprained her ankle. But, in true, indomitable Sevenstep spirit, she followed through with the race, making her ankle much worse, but sprinted to the finish full of pride.
While waiting for one obstacle, the Sevenstep ladies chatted with a young woman who had just recovered from extensive chemotherapy and various surgeries for a brain tumor. During that same obstacle, our own Stanzi Lilley tried to skip crawling under cargo nets in the mud. The marshal noticed and sprayed her with tons of mud. No short cuts!
"It was pretty awesome to see so many people taking part who were either still battling cancer or had recovered. It made for a very inspiring day!"

-Anna Slingo, Social Media Strategist, Devon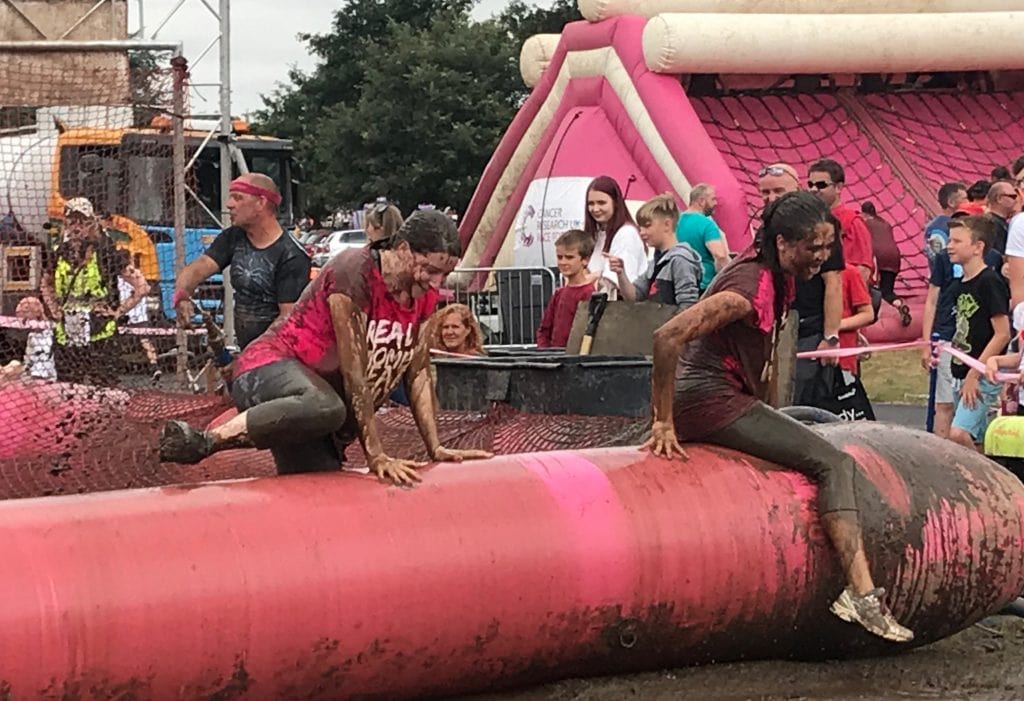 Race for Healing
The Race for Healing, organized by the WINGS Foundation, is a 5K run/walk that raises awareness and funds to help support the one in five people who have experienced childhood sexual abuse. This issue is encased in silence, so resources and specialized services to help survivors heal are critical, and limited.
The WINGS Foundation is not only for survivors themselves, but for loved ones and supporters to become more educated. Four of our Sevenstep employees volunteered for the event, about an hour outside of Denver, at 7am on a beautiful Saturday in September.
"The board members and organizers were all very passionate about the cause and very appreciative of our help. The kick-off talks before the 5k brought a number of the participants to tears. It was just amazing to watch such a tight knit group support one another and celebrate how far they've all come."

-Ethan Smith, Lead Analyst, Analytics & Intelligence, Denver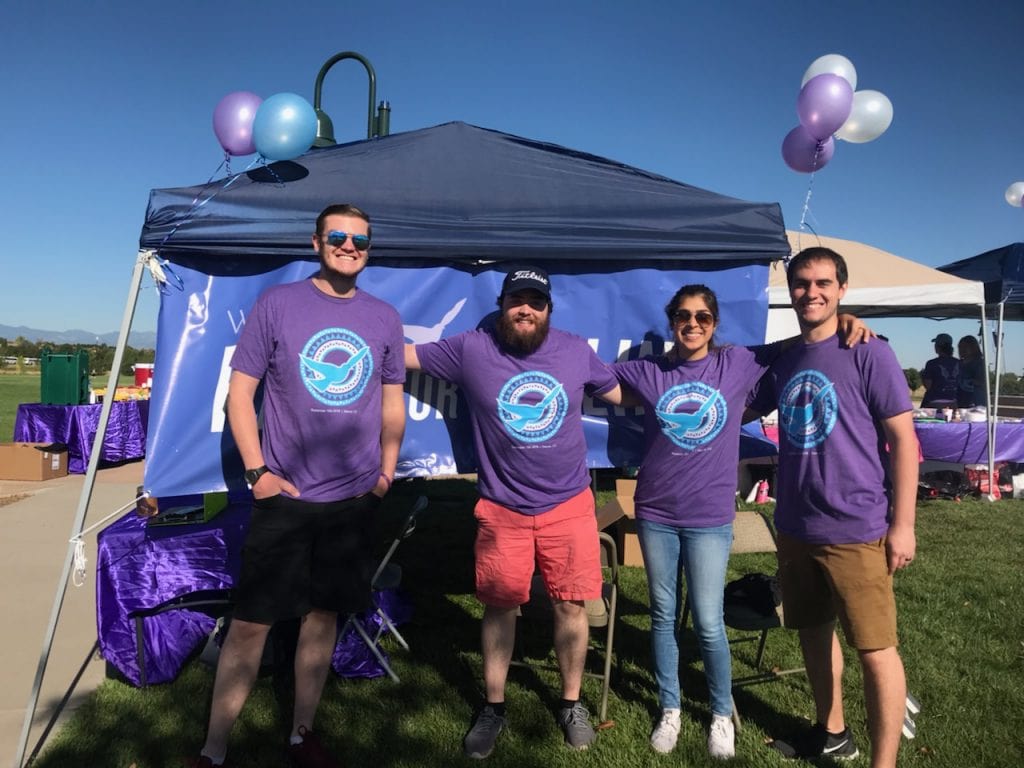 Q3 also included time with Cradles to Crayons and the Greater Boston Food Bank. With the holidays approaching and as our communities' needs become even more acute, Sevenstep won't slow down in our mission to serve others.