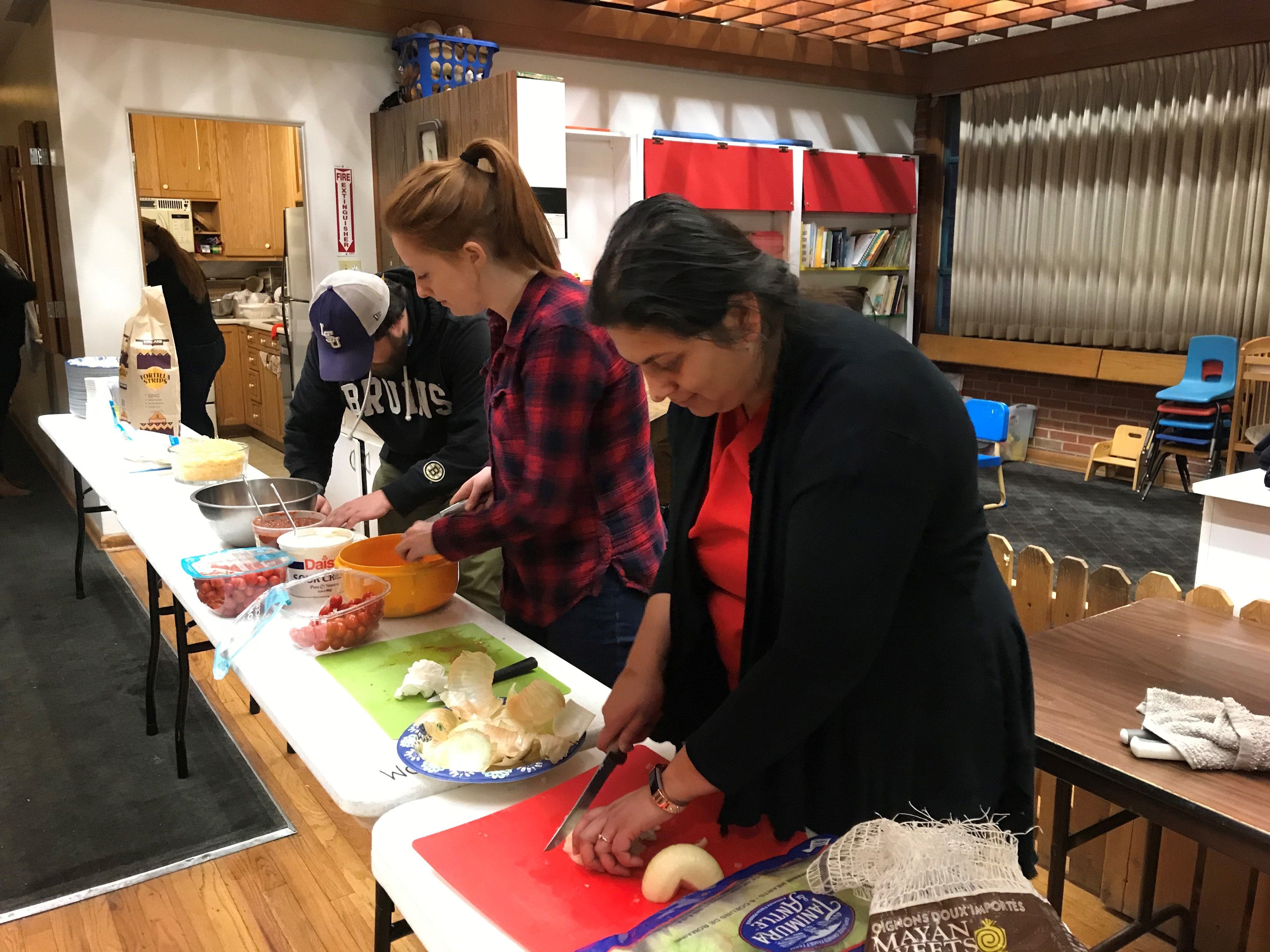 Sevenstep Team | May 21, 2019
In the first three months of 2019, we climbed an exceptional number of
stairs, ate a variety of breads, and met a lot of families. It's all part of
our commitment to doing good both inside and outside of the workplace.
Across the globe, we took part in three meaningful events:
MS Climb to the Top
Organized by the National
Multiple Sclerosis Society, the Climb to the Top Boston is a special event.
It raises money to help the more than 21,000 people in New England affected by Multiple
Sclerosis (MS), a disease of the central nervous system that has no known cause
or cure.
For the sixth consecutive year, Sevenstep employees ascended the 1,200
stairs to the top of New England's tallest building, 200 Clarendon Tower –
formerly (and better) known as the John Hancock Tower. Thirteen members of Team
Sevenstep completed the climb, raising over $5,100 for this great cause.
Despite being extremely ill just hours prior, Senior Manager Ryan Dulac was too
personally motivated to miss out.
"My best friend's mother was
diagnosed with MS several years ago. The disease has robbed her of a lot of her
mobility, though it has done absolutely nothing to change her wry sense of
humor. A few years back, my best friend passed away, and I found myself
desperately trying to find a way of honoring his memory."
Rumor has it, Ryan also listened to Miley Cyrus's "It's The Climb" on
repeat during his ascent. Apparently, music and jokes with coworkers help you
forget your burning quad muscles.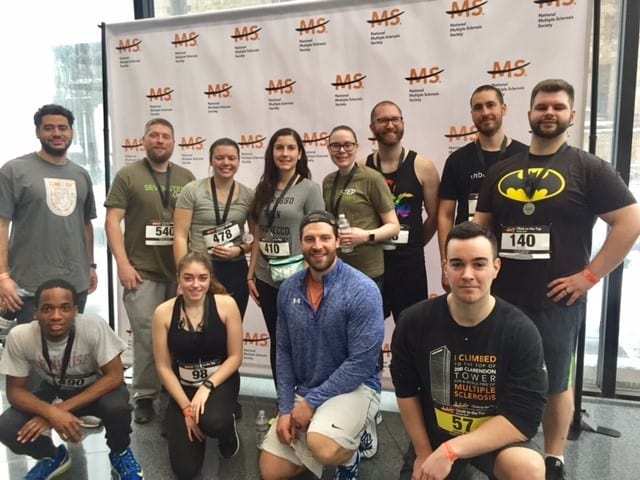 Bread Off
I hope no one in our U.K. office gave up carbs for their New Year's
Resolution, because February 2019 brought them the Great Devonian Bread Off.
Disclaimer: puns ahead!
The team hosted an in-office Bread-Off to raise some much-kneaded funds
for Cancer Research UK – the world's
largest independent cancer research charity. Some rose to the challenge and
volunteered to be bakers, while others dough-nated funds and put their taste
buds to the test as judges.
With competition comes controversy. Talent Services Manager, Nikki
Vachon, made banana bread. Whispers quickly spread throughout the kitchen. Is
that bread? Is it cake? Is banana bread whatever it needs to be in that moment?
Regardless, for Nikki, both charity and bread are good for the soul.
"It feels good to help – and to
make ANY kind of difference. Plus, we have fun doing this kind of thing. Working
in a people business like ours, it feels good to help people in more than one
way too."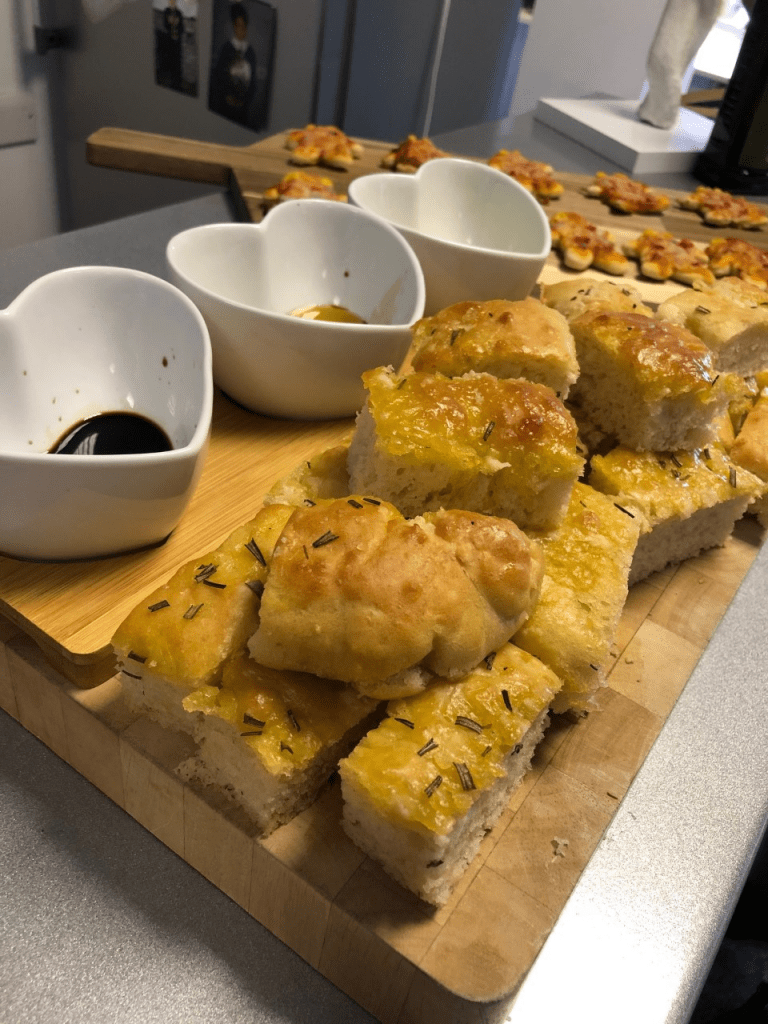 Warren Village
Warren Village was founded in
1974 when the Denver community saw an influx of single-parent families
struggling to support themselves. Now nationally recognized for moving people
from poverty towards self-sufficiency, the organization empowers disadvantaged
single parents to find their footing in the community. Their approach includes
three programs: safe and affordable housing; parent services and advocacy; and,
early education and child care.
This past February, eight Sevenstep employees spent an evening at
Warren Village, cooking and serving tacos, completing puzzles, coloring, and
jumping around. Kids were running in every direction, clearly having a blast
and making a mess in the process. Recruiter Madison Buhre took matters into her
own hands, literally, with a great idea.
"As the night wound to a close,
we faced quite a massive cleanup with crayons and puzzle pieces strewn across
the floor. Being both a former nanny and a Psychology major, I implemented
piggy-back rides for all the kids who picked up the most crayons and puzzle
pieces to put back into their boxes. As you can imagine, that ended up being
almost every kid there. All in all, a good time was had by us and the families
alike."
With spring in full bloom, a couple of our delivery centers are looking at some outdoor volunteering in the near future. Stay tuned to read about more arts and crafts, dogs, food, and the many other ways we proudly give back to the communities where we live and work.