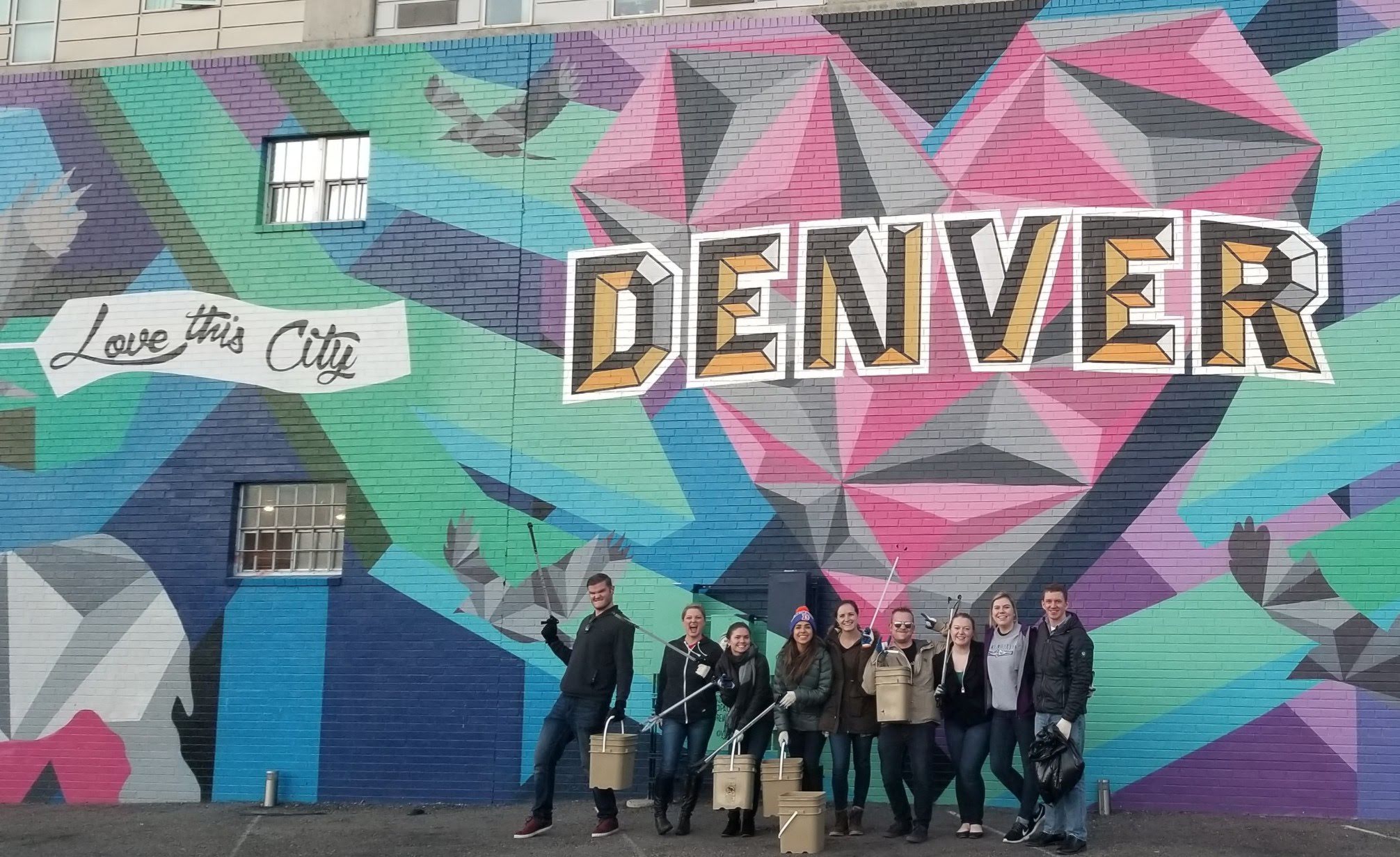 Sevenstep Team | February 12, 2019
In the last quarter of the year, the Sevenstep team was intent on bringing smiles to the faces of those around us. Whether we were cleaning up our neighborhoods, wrapping presents for kids, or sending cards to troops overseas, the Sevenstep Cares mission continued to make a global impact.
Here are a few events we participated in to wrap up 2018:
Keep Denver Beautiful
Known as "The Mile High City" for its 5,000-foot+ elevation above sea level, Denver sits just east of the Colorado's Rocky Mountain foothills. It's surrounded by mountains, hiking trails, and bike paths. Ask anyone who lives there or has paid a visit: Denver is a gorgeous, scenic city.
Like any city though, it must address problems of graffiti and litter, and this is done through an initiative called "Keep Denver Beautiful." Its mission is to enhance the visual appearance of the city by supporting residents and businesses in maintaining an attractive, safe, urban environment.
This past October, nine Sevenstep employees "adopted a spot" in the Five Points neighborhood – one of Denver's oldest areas – to clean up for an evening. We were armed with gloves, trash bags, bins, and grabbers, and we ended up filling nine extra-large garbage bags with trash.
One of our Lead Sourcers, Stefan Gartner, organized the event. "I thought it was heartwarming to hear folks that live in the neighborhood say 'thank you,'" said Stefan.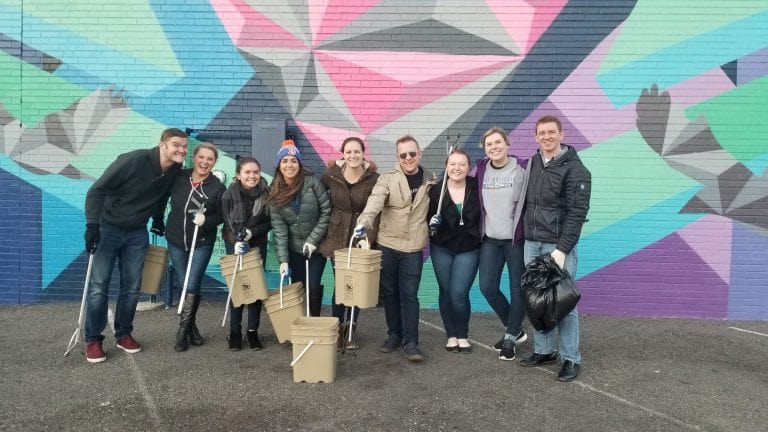 Operation Christmas Child
For almost 50 years, Samaritan's Purse has come to the aid of the world's poor, sick and suffering with food, medicine and other assistance. Their teams work in crisis areas where people are victims of war, poverty, natural disasters, disease, and famine.
Samaritan's Purse begins collecting shoeboxes in November for Operation Christmas Child. The boxes are filled with toys, games, crafts, clothes, toiletries, and more. They are collected, shipped, and distributed to more than 100 countries for girls and boys around the world, ages 2-14.
Seven Sevenstep employees in our Devon, U.K. office delivered seven expertly-wrapped shoeboxes filled to the brim to a local collection point, which was, fittingly, a shoe store.
"It was a fun night! And the people who were wrapping shoeboxes had to have some real elf-level wrapping skills so the box lid didn't come off!" says Nikki Vachon, Manager, Talent Services.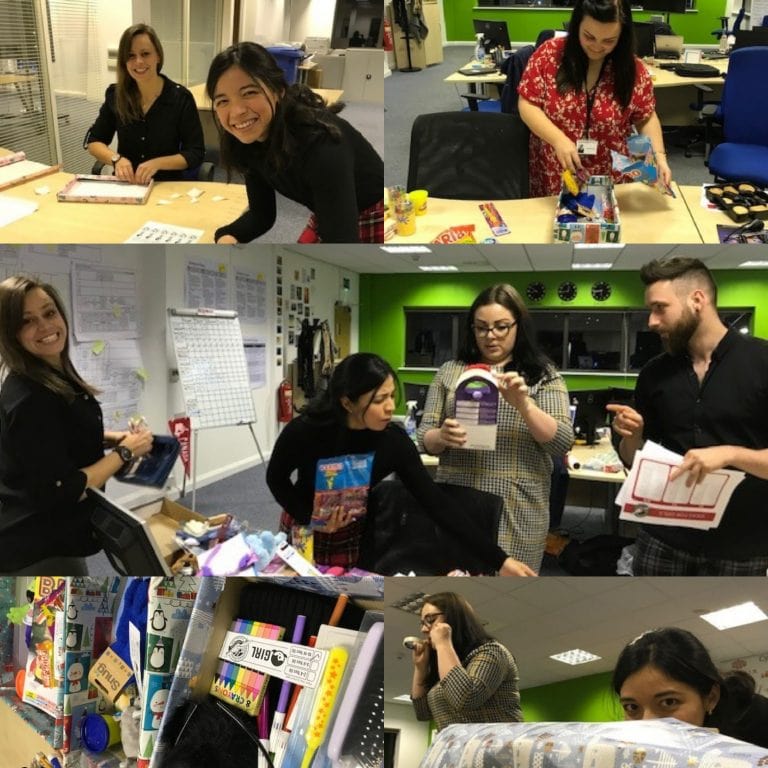 Operation Gratitude
Founded in 2003, Operation Gratitude sends more than 300,000 care packages annually to members of the United States armed forces deployed overseas. Packages contain snacks and hygiene products, as well as personal letters of support, which give civilians the chance to say, "Thank you."
During one week in October, U.S.-based Sevenstep employees spent lunchtime creating holiday cards for our troops. Armed with construction paper, markers, stickers, and more, our Boston office mailed in nearly 40 cards. Recruiter Bradley Cox's father served in the Navy, so he understands first-hand how it feels to not be able to see or contact a loved one for an extended period of time.
"I can only imagine that these men and women feel the same way about being so far from their own families," Bradley said. "It was really nice to know that there are some folks overseas getting some nice, hand-crafted holiday cards to help make their holidays away a bit more special."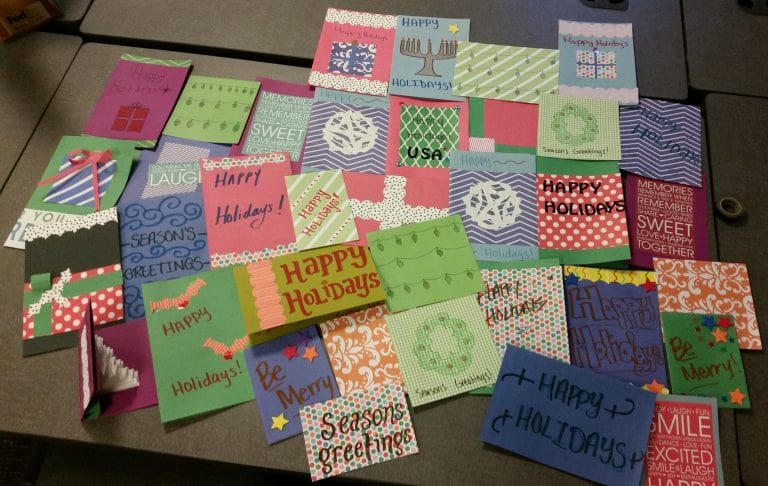 Sevenstep Cares is looking forward to another memorable and charitable year. There will be more cooking, exercising, fundraising, and giving back to our communities. Some events from the previous year will reoccur and I don't doubt we will continue to broaden our impact in 2019.
Here's a recap of where we volunteered throughout 2018:
Sevenstep Cares: Running for Mito, Running for Cancer, Running for Healing
Sevenstep Cares: A Relay, A Race, A Derby