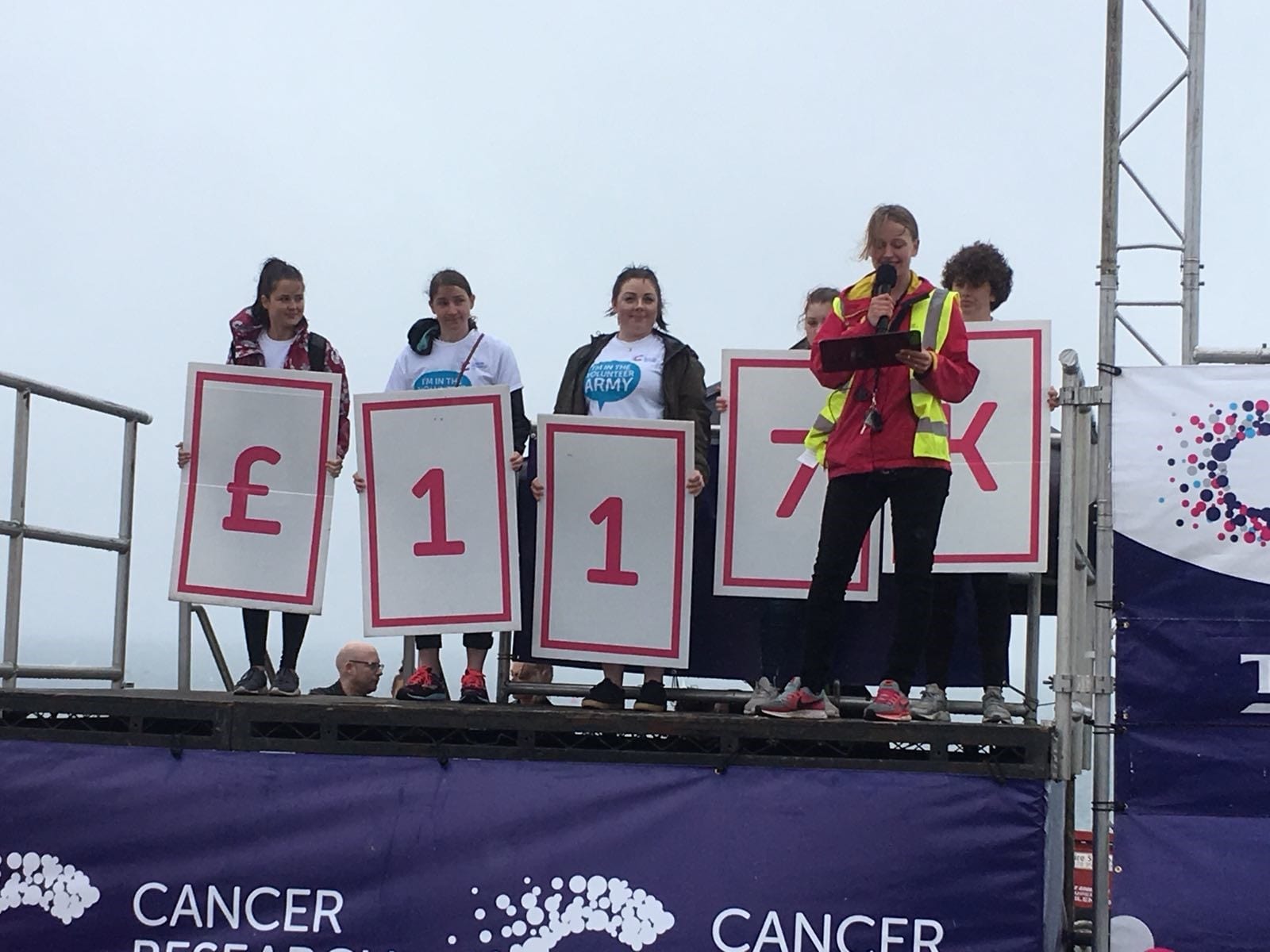 Sevenstep Team | August 7, 2018
For Sevenstep employees, this spring was rewarding both in and out of the office. We raised money for some amazing organizations, gave our time to meaningful events, and logged some miles training for a relay. These fundraising efforts benefit us all, as employees, as people, and as members of the greater community.
Here are some events we were involved in over the last few months:
Colfax Marathon Corporate Relay
Named a favorite race by Runner's World and 5280 Magazine, Denver's Colfax Marathon is committed to community, philanthropy, and fun. Celebrating its 14th year in 2018, the Colfax Marathon partners with over 200 nonprofits who collectively raised over $2,500,000.00 over the last 5 years.
The 26.2-mile course goes through City Park, onto the field at Mile High Stadium, into Denver Fire Station #1, along lakes, rivers, and over bridges, and around eclectic neighborhoods.
This past May, amongst 900 other teams, one MRP and four Sevenstep employees ran the Corporate Relay. We finished in 4 hours and 34 minutes. Not first place, but that didn't matter to us, because we raised over $1,400.00 for Children's Hospital Colorado. As a team, we chose to run for one of the top children's hospitals in the nation, hoping to make an impact so all children have a chance to live long, healthy lives.
"Volunteering as a team is great—It gives us a chance to push ourselves out of our comfort zone with each other's support while giving back to the community we work in every day."

Kelsey Prisby – Director, Technology Talent Services
Denver, CO
Race for Life
Cancer Research UK has three missions: raise money, develop policy, beat cancer. To aide in doing this, they created Race for Life, a series of women-only events raising money for research into all 200 types of cancer.
Over the past 20 years, more than 8 million women have taken part in Race for Life, raising over £547 million ($634+ million USD) to fund the charity's lifesaving work.
On what might have been the rainiest day in June, three Sevenstep employees volunteered at Race For Life's 5K in Plymouth. Despite the weather, they successfully juggled their volunteer duties, which included leading the runners, joggers, and walkers to the start, holding the finish line tape for the first finisher, and handing out waters and medals to the runners at the finish line.
Ultimately, the event raised £117,000.00 ($135,000.00+ USD) for cancer research.
"The most memorable part of the day was the atmosphere – it was AMAZING! Hundreds of women coming together to raise money for such an incredible cause was pretty overwhelming – that's why I'd volunteer again."

Judy Dawe, Senior Sourcer
Devon, UK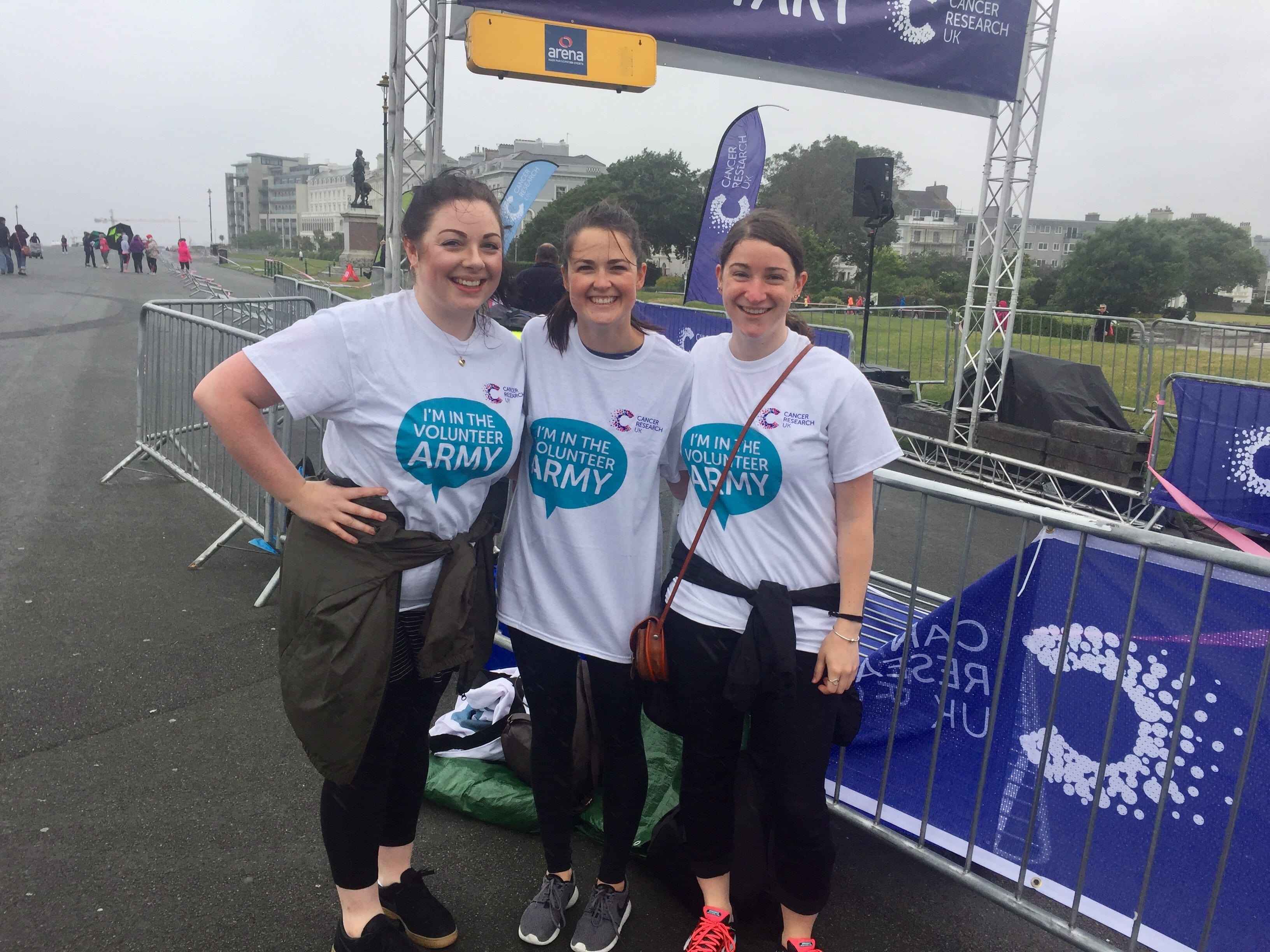 Derby Day
The Kentucky Derby is commonly referred to as "the most exciting two minutes in sports." Every year, on the first Saturday in May, people throw watch parties, drink mint juleps and wear big, fancy hats. In my opinion, the most exciting party is The Sandra K. Russell Derby Day Benefit for Mito.
Held in Boston, the event funds programs that MitoAction offers for free to families affected by mitochondrial disease, including sending diagnosed children to summer camp. This year, Derby Day raised over $130,000.00, which means 23 kids can now go to one of three camps across the country free of charge and get the medical care they need.
Ten Sevenstep employees volunteered by setting up, greeting guests, managing betting tables, and running auctions.
"I enjoy volunteering because it is a great feeling giving back to the community. Knowing that you can make a difference in someone's life by just giving your time is monumental."

Eric Smith, Senior Recruiter
Boston, MA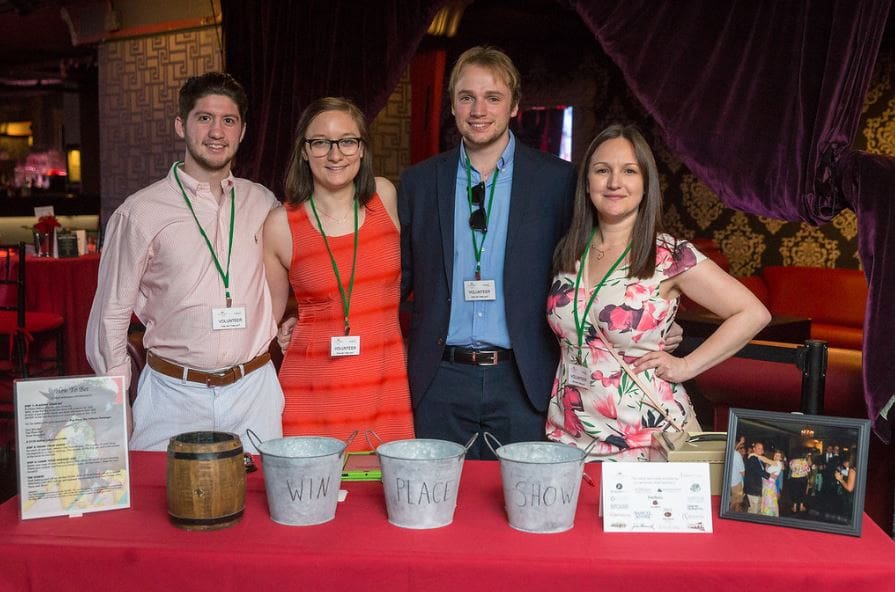 Look for Sevenstep Volunteers in Q3
Sevenstep employees, whether we're running in the race or making sure it runs smoothly, continue to make a difference in the communities in which we live and work. Q3 has commenced and there is no doubt summer will fly by. Sit tight – things might get muddy!