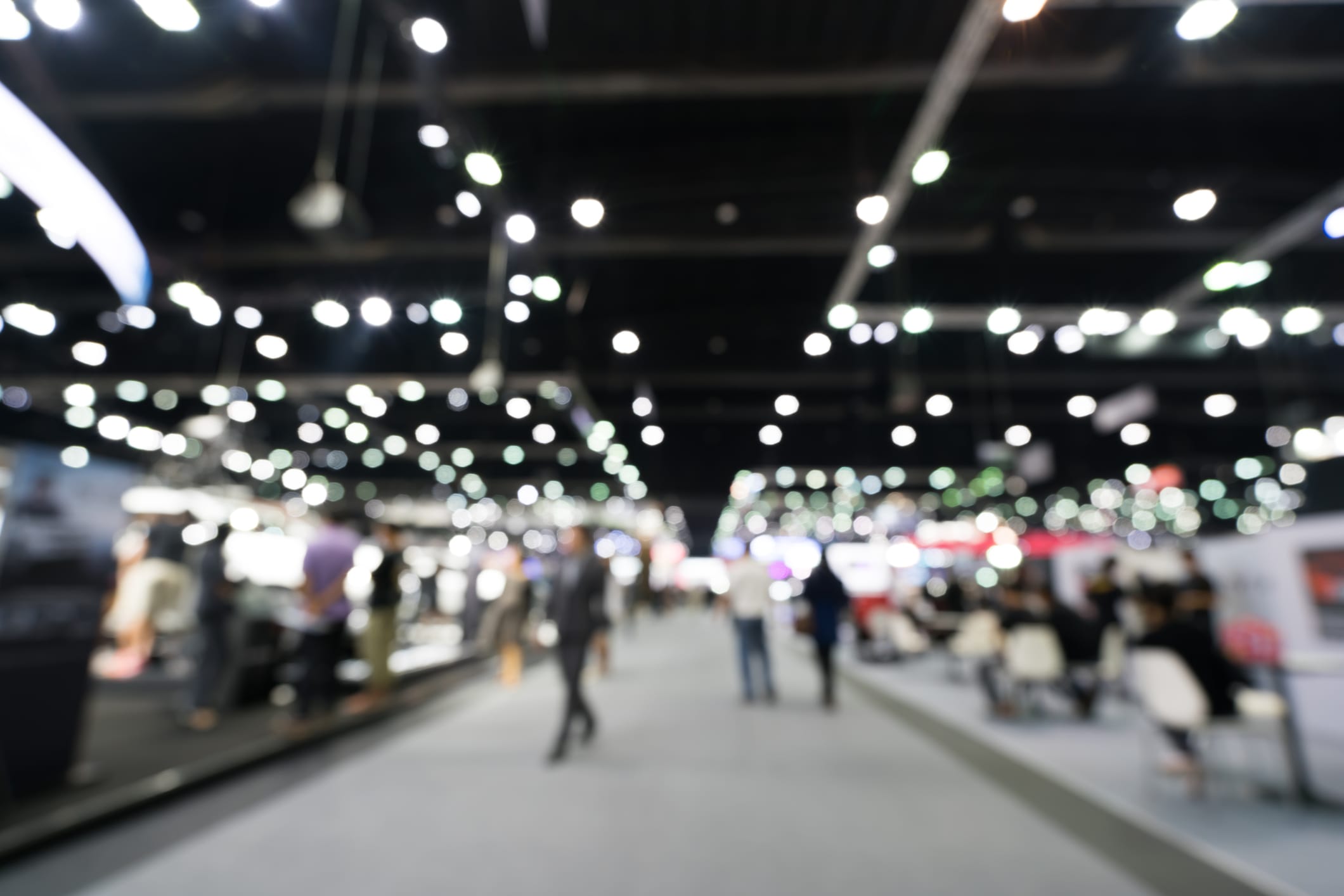 Tom Leeper | September 21, 2018
For someone whose career has been in technology and HR/Talent Acquisition for over 30 years, the HR Technology Conference and Expo had long been on my bucket list. Last week, I finally checked it off, spending three days in Vegas with hundreds of vendors – and thousands of attendees – most of whom I would label as technology geeks like myself.
The conference began with a series of sessions on Women in Technology from female HR leaders at companies like Oracle, Electronic Arts, and Amazon – a great addition to the agenda. The Opening Keynote Speaker was Mike Rowe from the TV series "Dirty Jobs." If you've seen his work, you'll know Mike has a lot of hands-on experience in the labor market, and he shared a few humorous stories with the audience. He wrapped up with a hilarious story about how he once 'misinterpreted' what AI was when talking with a former boss. (Hint: it involves one bull and a lot of cows). Agricultural humor aside, Mike's overarching message focused on the importance of supporting skilled labor jobs in the U.S.
The conference was jam-packed, with over 100 sessions organized into about a dozen tracks – like HR Transformation, Talent Acquisition, AI in HR, and CHRO issues. I attended a number of different sessions, and while the content and messaging was diverse, I felt a lot of them came down to two basic themes: first, that excellence in HR and TA are more critical to delivering business success than ever before; and second, that the technology to support those two areas is accelerating at a pace like we've never seen before – with no signs of slowing down.
The other main event was the exposition itself, a massive room featuring displays and demos from about 500 vendors. The larger and/or well-funded vendors with gigantic displays all had an army of sales reps on-hand to answer questions and sell you on what made their product special. But with the crazy stream of branded giveaways everyone was handing out – lip balm, socks, stuffed animals, lanyards that were actually phone chargers, even cookies with your face on them – it was sometimes difficult to remember that this was actually a technology conference.
Part of me also felt sorry for some of the smaller vendors at the expo. The gulf in budget between the big players and some of the tech vendors in the outside rows – who oftentimes had the more interesting functionality – was like comparing the military spending of the U.S. and Switzerland.
One way the conference tried to help bridge that gap was through its Pitchfest competition. Vendors had three minutes to pitch their company to a panel of judges and the crowd (think Shark Tank, but with an audience whose vote counted). The overall winner was a company called Blendoor, which provides technology to reduce unconscious bias in the recruiting process, by hiding data that's not relevant and highlighting data that is. With all the talk of the unconscious bias in the workforce – whether it's gender, age, ethnicity or other types – it definitely resonated with the crowd and the judges. While Blendoor received $25,000 as the winner, I really think all of competitors won just by getting the exposure to potential buyers and partners in the room
Beyond all that, there were the usual demos throughout the day, a handy app to guide and connect conference attendees, and, of course, food – tons and tons of food. Outside of the cruise-ship style food banquet, there were breakfasts, lunches, dinners and parties that filled me with more calories than I care to admit.
In the end, it was a wonderful event to attend. I was involved with countless conversations about the dynamic industry we work in and the hot topics of the day like artificial intelligence, data analytics and the global labor shortage. And I had some fascinating discussions about what makes people as passionate as I am about what's happening in HR and Talent Acquisition.
Organizationally, Sevenstep got a lot out of it. In the few days since we've been back, we're close to concluding negotiations with a new partner we think could be key to helping us elevate what we do for clients, we have a list of vendors to evaluate further, and already had one new business opportunity, with others in process.
But it is funny that, for a technology conference, the number one thing that sticks with me is still the people. It's clear that ours is a profession that never stands still – and the next few years are going to see monumental changes that make our jobs more interesting and more effective.