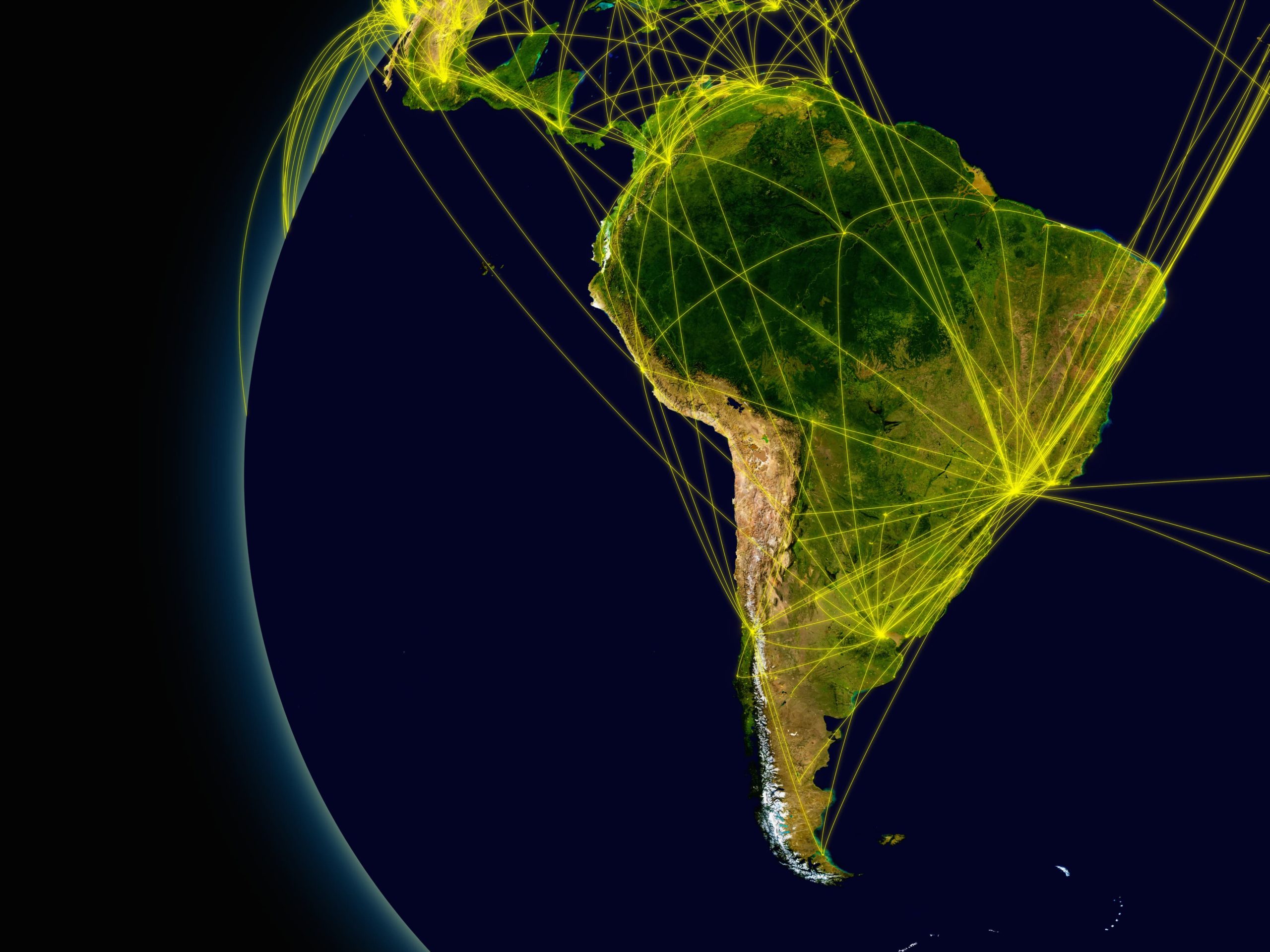 Sevenstep Team | January 28, 2019
One of the key missteps that organizations make when expanding globally is to assume that what works in one part of the world will also work in another. It's about much more than language. Cultural differences, shifting politics, unique legal regimes, and even history play a large role in success versus failure.
This is also true in the world of talent acquisition. The challenge to attract and engage high quality talent is especially acute in Latin America. However, most companies in the 'north' have largely replicated approaches that worked in their domestic markets when expanding operations farther afield, including south to Latin America. This is a potentially critical miscalculation.
Recruitment programs in the region can be especially challenging when seeking to engage with skilled talent in high-demand roles such as technology and engineering. A World Bank report published last year found that the world's most highly skilled migrants are increasingly deciding to settle in the United States, United Kingdom, Canada or Australia. Meanwhile, migration to Latin America hovers just under 5% of the global total – and has fallen since the 1970s.
This not-so-perfect storm – a shrinking skilled labor market coupled with economic and political turbulence in countries like Argentina, Brazil and Venezuela – makes hiring in this region a unique challenge.
Get past the challenges, however, and Latin America is on the rise. FocusEconomics predicts GDP growth across the region of 2.3% in 2019 and 2.6% in 2020, thanks to political stabilization and a healthier labor market. Infrastructure upgrades, top universities, global connectivity, and other investments are also helping drive talent to its larger cities.
Sevenstep hires hundreds of people every year in both Central and South America, from Mexico City to Buenos Aires and everywhere in between. Along the way, we've collected a wealth of experience in navigating the cultural nuances of hiring for this dynamic market.
Here are four Latin America nuances to consider:
1. Cultural Nuances: "But I say it this way…"
It's vital for recruiters to understand how language and culture can impact a myriad of recruitment issues, including offers, benefits and pay cycles. For example, depending on which country you're negotiating an offer, the term for "after taxes" can be different (it's liquidos in Chile, but netos in Mexico).
Latin America is often looked at as a homogeneous region – but it's made up of 33 countries, each with their own unique culture, identity and history. (Hopefully you've not found yourself in the middle of a debate between Chileans and Peruvians over who invented – and has the best – Pisco Sour.) Many recruitment delivery teams for multinationals are centralized in one country, which highlights the need to understand country-specific nuances when delivering service from one country into another.
A lack of precision on communicating these types of details – even such seemingly small ones – has the real potential to adversely impact your recruitment success and candidate experience.
2. Profile Requirements: Moving the needle on diversity
The region continues to experience growing pains when it comes to defining and implementing its diversity vision. A 2016 World Bank study found that the rise in labor force participation by Latin American women since 1960 is akin to that for American women between 1890 and 1990 – yet nearly half of all businesses in the region have no female representation at senior levels. Cutting edge organizations are working to change that.
Conversations around ideal gender, age ranges and demographic background can still happen in this region when defining profiles requirements. As talent acquisition advisors, we have an obligation to find the best possible person for each role. But we must also advise our clients on the advantages of hiring a diverse workforce that brings fresh thinking and unique capabilities to the table. Of course, this isn't just about hiring more women – it's about considering the entire spectrum of under-represented groups. Companies that cultivate an employer brand that embraces inclusiveness can build a significant advantage in the Latin American labor market.
3. Regional Mobility: São Paulo, anyone?
Earlier, we highlighted the fact that many highly skilled Latin Americans are moving to more developed economies. But in general, this is a region in constant migration – both within countries and across borders.
Use this fact to your advantage. If you're trying to fill a niche role and aren't getting the quality candidates you're looking for as quickly as you want, consider relocating an internal candidate or looking at externals in other cities or countries.
While São Paulo is the economic center of Brazil, for example, its local talent pool is heavily supplemented by workers from other Brazilian states – particularly Minas Gerais, Bahia, Pernambuco and Paraná. And major cities across the region are full of highly qualified, senior-level candidates who would consider relocating to another Latin American country for the right opportunity.
Have you been keeping up with the economic and social state of Venezuela? Qualified talent is pouring out of the country – mostly to Colombia but also even further, to Chile and Mexico. Consider an investment to sponsor foreign talent from for niche roles while also building a diverse team and helping someone – and their family – escape tough times.
4. Total Offer Matters: Salary is important, but it's not everything
Family is important to everyone, but in Latin America it's the epicenter of life.
Ever tried to recruit for a night shift or weekend position? It's tough at the best of times. As much as a competitive salary is important to survive in some of these emerging markets, top candidates will also want to know about the intangibles. Vacation time, benefits for their family, access to good healthcare, and opportunities to grow are all factors that a candidate will consider when weighing an opportunity.
This is also a region that contains some of the most traffic-congested metropolises in the world, so telecommuting options are increasingly attractive to candidates and can give an employer a competitive advantage.
Companies that position themselves as family-friendly with a healthy corporate culture will be favored as an employer of choice when it comes to attracting quality candidates.
Latin America has experienced massive change over the last quarter century. Many of its economies have been transformed and experienced significant growth as a result. Workers have flooded into cities from rural communities, and the middle class has grown significantly. These changes have made it a key market for many companies based in the world's larger economies – and has raised the expectations (and demands) of candidates working in the region.
With a strong understanding of the talent landscape and its nuances – whether that means building a region-specific recruitment function or working with a savvy, experienced partner – there is no reason why your company cannot position itself as an employer of choice in this dynamic market.