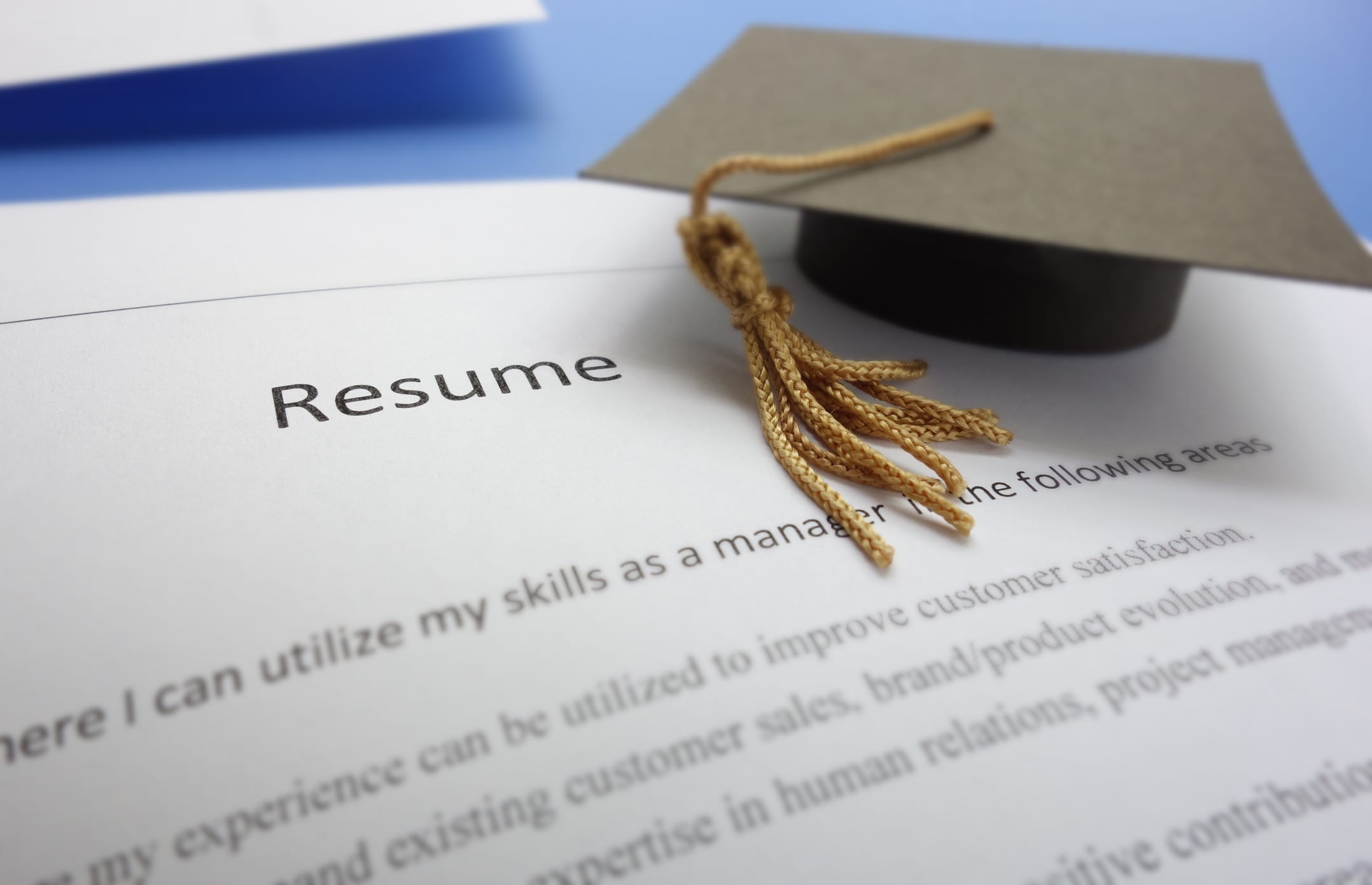 Sevenstep Team | November 14, 2018
Here's the good news: For every unemployed American, there are 1.2 jobs available.
Here's some more good news: The national unemployment rate may be at its lowest in nearly fifty years – at 3.7 percent – but the unemployment rate for college graduates is even lower, at 2.1 percent.
The economy and the job market are humming, especially for soon-to-be and recent college grads. But, now is not the time to take the exceptional talent market for granted.
We've met a number of college graduates who passed through school without giving much consideration to what they wanted to do after graduating. Job searching takes soul searching. Recent or soon-to-be college grads have a lot to figure out – about themselves and about what their next move is going to be before they start applying to jobs.
Here are a handful of key pieces of career advice for college graduates as they make their way into the workforce:
Step 1: Have a heart-to-heart with yourself.
Chances are, no matter what kind of graduate you are – whether you started college full-time right out of high school, or you worked while attending school part-time, or perhaps started a family and are seeking a new career – you've been working towards the goal of obtaining your degree(s) for quite some time now. Your next step should be equally calculated, and will require the same level of commitment as obtaining your degree. Have a thoughtful conversation with yourself about what you want to do next – and how you want to do it. Like choosing a school, a major and whether to attend classes on campus or online, there are lots of options available to you after graduation.
It's important to pause at this pivotal moment and ask yourself, "What do I want to do with my degree?" After coming out of school, a lot of graduates might think they know themselves and what they want. But the truth is, obtaining your degree is just the beginning. You still have a lot left to do – in your career and in your lifetime. Be mindful and deliberate as you consider what you pursue next.
Step 2: Get organized.
After this self-reflection, we recommend getting organized. Find and research the companies you want to work for and begin looking into jobs you find interesting. Draft a general cover letter that can be tailored, along with your resume. It's a good idea to make a broad version of both your resume and your cover letter, but don't forget to customize them for the companies and the jobs you apply to. For instance, make sure your vision statement aligns with the business goals of the company.
If you're not sure where to apply, gather research from your network – this can include siblings, friends and other successful people already in the workforce – and find out where they've applied. There may be companies you're not yet aware of but that your network knows well, either by experience or reputation. Find out what channels they used to get in the door. Or, what sources they used to get their resume into the right hands. Consider what others have done before you to give yourself an advantage in your own job search.
For the well-organized college graduate – the Type As – consider creating a trackable spreadsheet where you record all of your efforts. It can be overwhelming to research companies and look for jobs that fit what you're looking for, which is why we highly recommend tracking. Tabs on an Excel spreadsheet, for example, can be labeled "companies," "jobs," "key contacts" and "other research." Include dates when you applied, career site URLs and record contact you've had with the company so those details don't get lost in your inbox – or worse, you draw a blank when someone from your dream employer contacts you.
Update this document in real-time and as often as you can. It can be reassuring to look back at the tracker when you're feeling like things aren't going the way you thought they would be or when it's taking longer than you expected to find the job you want – it's likely you've put in a lot of effort, and sometimes a visual representation of that work can spur you on.
Step 3: Clean up your profiles.
In addition to developing a job search plan and a tracker for all of your efforts, it's important to consider how you're representing yourself online. Gear up for the technology-enabled job search world of today by cleansing your social media profiles. Remove unflattering tags of yourself on platforms like Facebook and Instagram and clean up any Twitter rants you went on while you were in college. The first impressions employers will have of you will be of the application material you submit and undoubtedly the Google and/or social media search they run on you. Trust us, we do run these searches!
Do you have a LinkedIn profile? As a college student, you may not have created one yet, but LinkedIn is the leading network for professional services, insights and job opportunities. There are a lot of tutorials online about how to get started, and we always emphasize this to be one of the first few steps college graduates take as they begin their job search post-graduation.
Step 4: Consider an internship.
You may be asking, "But I just graduated, why would I consider an internship now?"
We admit, interning post-graduation is not for everybody. But, if you don't feel like you have enough experience or you're not comfortable taking on a full-time job – this is something you should consider.
Interning is a great way to build up your professional reputation – as a professional rather than a student. Before applying, it's valuable to have an internship under your belt or to target internship opportunities as part of your initial job search. As a recent college grad, you can absolutely still be an intern. If you didn't have the chance to intern during school because the timing didn't work out, don't assume it's no longer an option. There are also a lot of excellent paid internships out there, which will allow you the opportunity to make money while you get the experience you need.
Plus, it is well known that most employers use their internship pool of candidates first when considering new hires to fill full-time positions within the company.
Step 5: Network.
The last step, before you're off and running, applying to jobs you love, is to network. In our experience, graduates need to network more (and if you're one of the few who do it well, you have a significant advantage over the rest).
A job search will feel much more positive if you build a small group of people you can ask questions of and share ideas with. People you've networked with are also much more likely to help you get a foot in the door – because you've had conversations with them about your skills, your abilities and what you're looking to do professionally.
This network of professionals you surround yourself with will also be able to provide you with crucial guidance and "live training." Networking is more than just being able to say "I know someone," it's a reciprocal best business practice. It's about helping someone along as they step into the process. So, even after you find your dream job, consider upkeeping your networking efforts by providing guidance to someone else.
Networking is a lost art. It can seem like a lot of handshaking and collecting of business cards, but when it comes time to finding a job, networking enables you to leverage a group of people who know you best. Not to mention, your network can help provide critical guidance and make recommendations you might not otherwise have considered.
Structuring your job search in a way that feels meaningful and deliberate starts with these handful of simple steps. Following them – and being persistent – can start your career off on the right foot.
And, if nothing else, don't forget these wise words from Dr. Seuss:
You have brains in your head.

You have feet in your shoes.

You can steer yourself in any direction you choose!
If you're a recent college graduate, connect with us on LinkedIn. We'd love to be part of your network and we're happy to provide additional tips and answer any questions you might have.
And! Sevenstep is hiring. Check out our open jobs and get in touch with us if you're interested in having a conversation about a career in RPO.